"I would like to say that I am very sorry for any offence that has been caused as a result of my comments. I would never say that victims of sexual offences are in any way responsible for the abuse they have suffered and I offer my deepest apologies if anything I have said has been misunderstood in this way. I had no intention of causing any kind of distress as a result of my interview and I offer my utmost sympathies to anyone affected by sexual offences and paedophilia."
Now, that's quite an apology to have to make publically. Which begs the questions, 'just what on earth did Ken Barlow say?' and 'why exactly has the interviewer of the interview that required that apology made this (following) remark upon hearing that ol' Ken had apologised?'
"I see now he says he apologises if he was misunderstood. He was pretty clear to me and we didn't quote him out of context or misquote him with tricky editing. He and I were speaking for about an hour and for about 10 minutes of that regarding Le Vell, Savile, and how his personal philosophy informs that kind of situation."
☛  A Less Controversial Corrie Star? : Snoop Doggy Dogg – Latest Addition To The Coronation Street Cast
To get this apology into context, let's get up to speed with how this all came about. First and foremost, the previously quoted interviewer is Garth Bray who works for TVNZ. The interview in question was initially a sort of general spot of journalism to bolster press for the stage show version of Coronation Street that will be touring New Zealand shortly. Said stage adaption stars Bill Roache, who has been playing Ken Barlow in the show for some 50 or so years, making him one of the longest running stars of television soap opera. So far, so standard fluff piece and interview.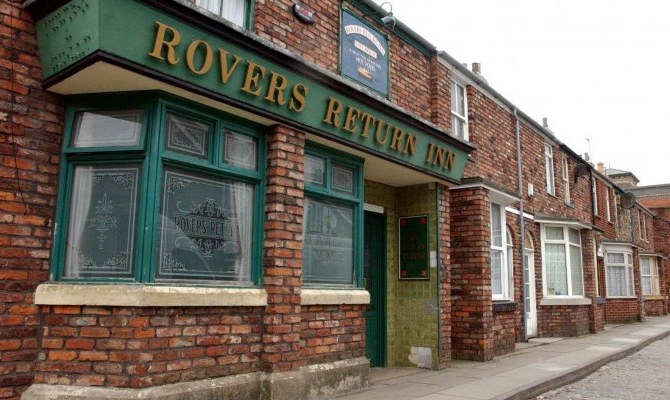 However, as you'll note, that apology doesn't even slightly reference remorse for taking Coronation Street to the stage. No, it does reference a misunderstood remark that might have been misconstrued as meaning the victims of sexual crimes, abuse and paedophilia in general may have brought it on themselves. So, how did we get there? Well, Bray had been doing a little bit of informative reading before coming over to visit the set of the soap with Roache. Some reading he was interested in bringing up during their interview.
"I'd read his biography/new age tract, Soul on the Street, over the weekend before the interview, and given I was going to take an hour of my time, I did want to talk about that if he was keen. He was. Very"
So Bill's views and beliefs got brought up, and discussed freely, but so did the recent revelations in regards to Roache's Corrie co-star Michael Le Vell appearing in court for 19 sexual offenses including rape and indecent assault in relation to a girl of under 16 and another of under 13. Further proof that 2012 wasn't the sole year of the paedophile — it would appear paedophilia is coming back in a big fucking way.
☛  Though Some Went Into Retirement Now It's Gone Mainstream : The Pope Has Left The Building
Anyhow, when the two topics combined, former druid and self-confessed shagger of 1,000+ women, Bill Roache aka Ken Barlow delivered a few choice cuts as his two cents on the sensitive, and currently very media present, topics of child abuse, sexual offenses, paedophilia and Jimmy Savile. For example in relation to being a victim of any of the former —
"If you accept that you are pure love, and if you know that you are pure love and therefore live that pure love, these things won't happen to you."
When his interviewer, Bray, commented 'To some people that sounds perhaps like you're saying victims bring things on themselves – is that what you're saying?' To what was Bill's reply? Perhaps a backtrack? Nope —
"No, not quite, but yet I am, because everything that happens to us has been a result of what we have been in previous lives or whatever."
Ah, I'm glad you cleared that up Bill, and I imagine all the victims of such sexual crimes are no doubt pleased to know that all that rape they're receiving is just a result of what they did in their past lives. It's just a case of crime and punishment. They deserve this, so might I suggest they get over it and take their punishment like a grownup — even if they are a child, it's just the universe's equivalent of sitting on the naughty step…
☛  Some Punishers Of Past Lives : Newsreaders Voice Concern For Promising Young Rapists On CNN
Oh, and that's not all reincarnation is the answer to either. Bray, in follow up interviews in reference to Roache's book observed that it 'also talked about his views on reincarnation and how it is the only way he can think of explaining why a child in Africa is born into poverty suffering HIV.' So you hear that Africa as a whole, but especially you HIV babies, you only have yourselves to blame. I mean, us first worlders are only getting raped and abused from childhood for our past crimes, you're being raped in poverty and born with HIV. How much of a dick were you in your past life? I bet you were raping babies and spreading HIV.
Speaking of raping babies. It would appear the as-yet-not-proven-guilty Ian Watkins has a friend in Bill, who also stated in the interview —
"Paedophilia is absolutely horrendous. Paedophiles should be sought out, rooted out and dealt with. But there's a fringe of people who, particularly pop singers, they have these groupies, these girls, who come, they're sexually active, sexually mature, they don't ask for their birth certificate, they don't know what age they may be. But they're certainly not grooming them and exploiting them, but they can be caught in this trap."
So, basically, don't worry about a thing Ian. Thanks to Bill's wise words we know now that with all the effort of picking up those possibly underage girls you didn't have time to check their IDs, cause lord knows they won't have a birth certificate on them, and we for damn sure know that sexually active one year old baby totally had you trapped in its sexy, sexy web.
☛  More On Innocent Ian : The Trial Of Ian Watkins Continues
Though, of course Bill has apologised and Ian is innocent until proven guilty, so, you know, sorry guys. But as Bill said, inspired by the Pure Love Movement that he is a part of —
"We shouldn't go around condemning, unforgiving. We should all be totally forgiving about everything."
So, forgive me guys? If not, it's cool, I'll probably get raped in the next life anyway.