Ever dreamed of a gay cereal you could stuff your gay mouth with after you wake up from your gay sleep? Well you're in luck because Kellogg's have officially launched their first ever LGBTQ-themed cereal.
Featured Image VIA
Not only that, the cereal boxes themselves will include a section for children to write in their preferred pronouns! Why be a he/him or she/her or they/them like everybody else when you can be a shwee/shwey and stand out from the pack…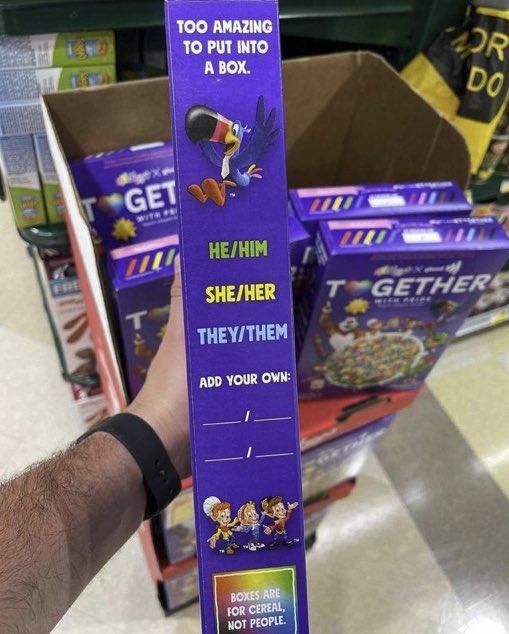 Kellogg's and GLAAD have teamed up to create the new limited edition LGBTQ-themed breakfast cereal to coincide with Pride month in June.
The 'Together with Pride' cereal will contain rainbow heart-shaped bites, dusted with edible glitter, with $3 from every box sold going to GLAAD. There was another version originally released back in 2019, with this new state-your-pronouns edition out next month.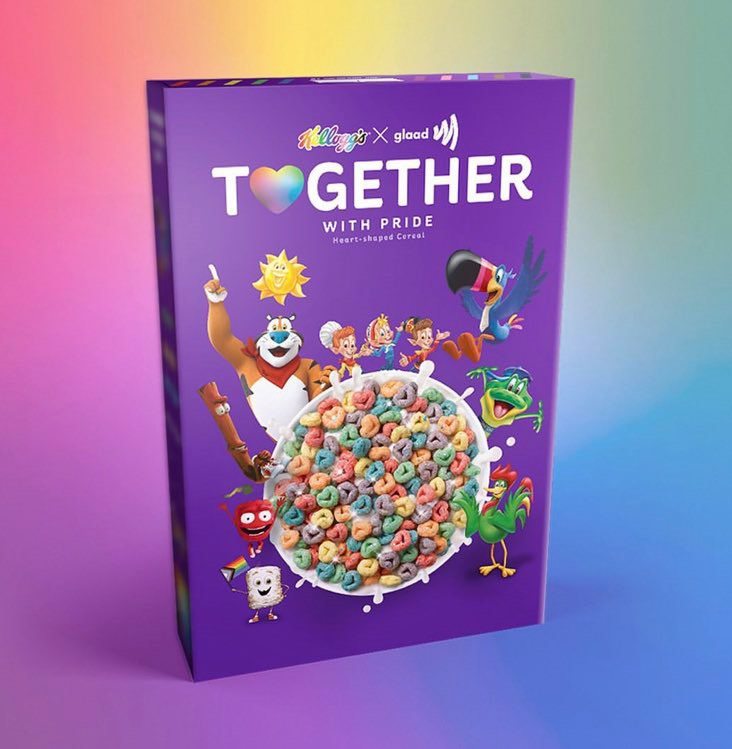 All jokes aside, an LGBT cereal is a good gesture from Kellogg's (aside from the cringey pronouns aspect of it). Who knows, some young LGBT kid getting bullied in school might see that box and feel a bit better about themselves. Why not eh? Too bad the actual contents are basically poison for your body, but I guess that's most cereal anyway.
P.S. There we were thinking that Froot Loops were the ultimate LGBT cereal – they're basically rainbow-coloured bum holes too, aren't they?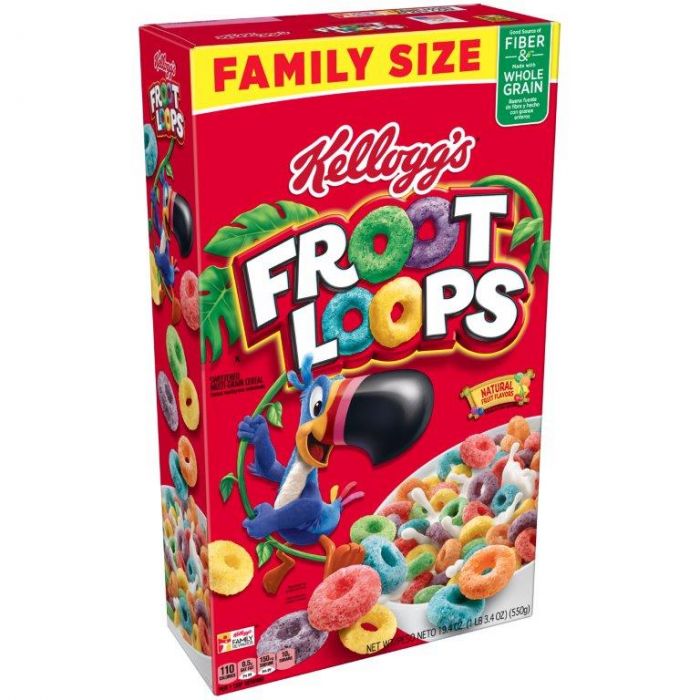 For the cereal addict who munches 13 bowls of cereal a day and is begging for help to overcome his addiction, click HERE. That's a lot of cereal.