Keanu Reeves might be one of the most successful  actors out there – think about how long his career has been and how he's been the main guy in three hugely successful trilogies in The Matrix, Bill & Ted and John Wick and you can't really argue about it – but he's never really seemed to have much success with love after the tragic death of his girlfriend back in 2001.
Images VIA
Not a lot of people know this or seem to remember, but Reeves was dating actress Jessica Syme for much of the 90s. Syme tragically gave birth to the couple's stillborn child Ava after she was born a month early in 1999 and this led to the pair breaking up before Syme drove into a row of parked cars in her jeep in 2001, dying instantly.
Since then Reeves has never publicly acknowledged dating anyone, but that all changed on Saturday when he decided to step out with artist Alexandra Grant at the  LACMA Art + Film Gala in Los Angeles. Grant has previously worked with Keanu on the books 'Ode To Happiness' and 'Shadows' and the pair had been rumoured to be dating recently after they were spotted arm in arm in West Hollywood at a sushi bar.
Seems like they're leaving nothing to the imagination now though after they held hands and posed for photographs and basically looked like a major power couple: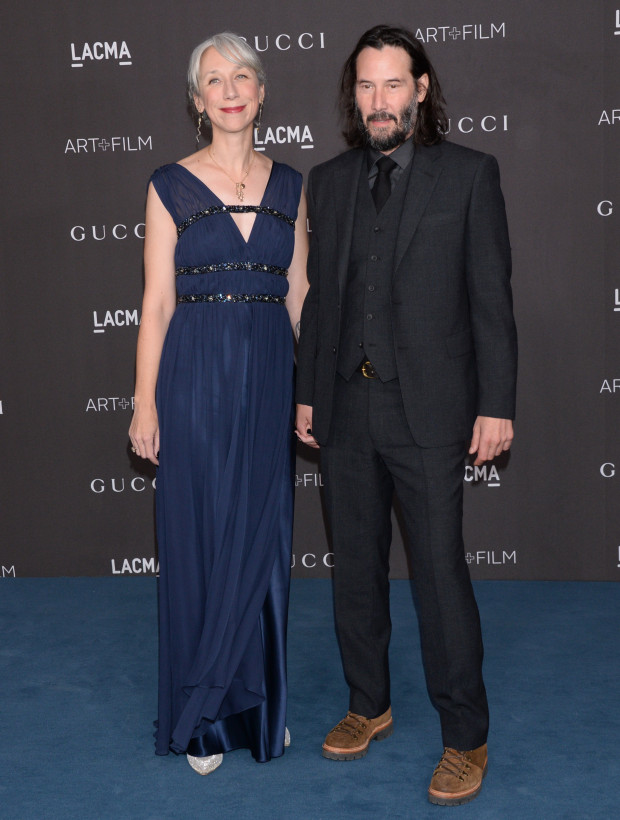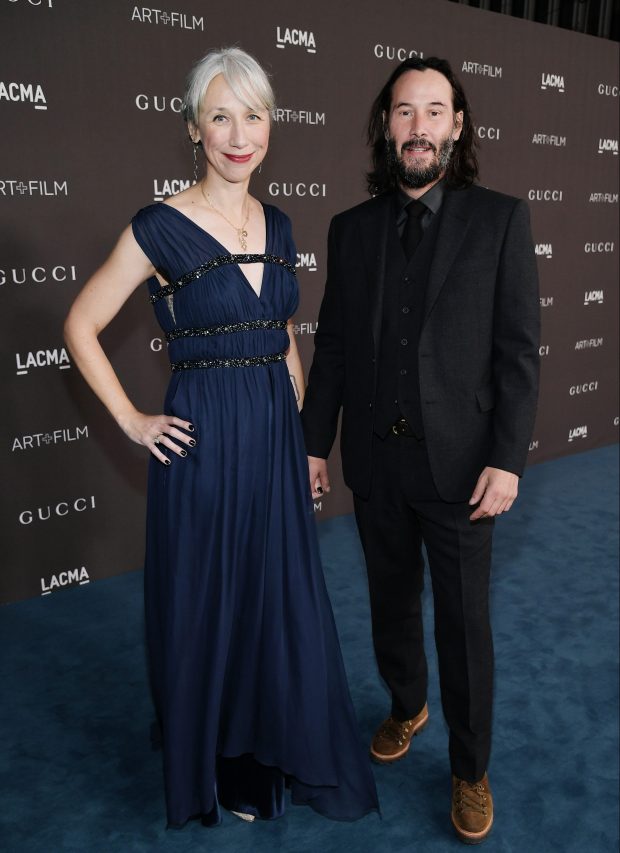 Fair play to them and you really have gotta feel stoked for Keanu after it seems he's struggled to date in the public eye for almost two decades. He deserves it, especially after he's famously one of the nicest guys in Hollywood, regularly giving money to charity and just being a good dude.
Sadly, some of the talk has also turned to the fact that 46 year old Alexandra is also an age appropriate person for 55 year old Keanu to date. I'm saying sadly because that shouldn't really be an issue, but when loads of Hollywood actors are marrying women twenty or thirty years younger than them (think George Clooney or Jeff Goldblum), then you do unfortunately have to bring it up.
Another reason why Keanu is one of the good guys. Best of luck to them.
For more Keanu Reeves, here he is giving some woman his seat on the subway. What a legend.