Katie Price was in the newspapers for all the wrong reasons again this morning, as it was revealed that her boyfriend Kris Boyson had broken up with her after being shocked at her antics at G-A-Y last week when she judged a stripping competition.
Images VIA
It seems like these are only rumours though, as it's being reported elsewhere that the pair have now jetted off for a romantic break in Turkey after a rocky weekend, and that Kris also wants to follow in Katie's footsteps in cosmetic surgery by getting his teeth fixed. Here's what the classic celebrity informer 'unnamed source' had to say about their little trip: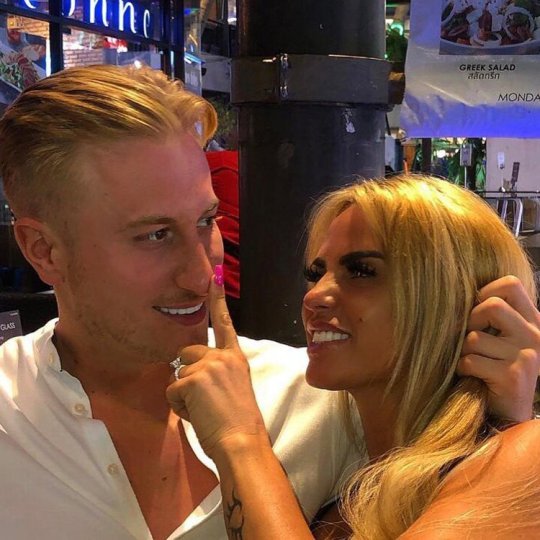 Katie and Kris headed out to Turkey on Sunday evening after a rocky weekend together.

Kris has been looking after Katie since her last surgery and has now decided to jump on the bandwagon by going to the same place she went – to get a new set of teeth.

He recently had his car pimped up just like Katie and now he's following in her footsteps with cosmetic alterations.
Sounds like the pair have a fantastic and completely normal relationship there doesn't it? Can't wait to see Kris' new pair or teeth and whatever dumb situation they're going to get into next. Probably won't even have to wait until tomorrow to be honest.
If you missed those pictures from the stripping competition, then click here. Really is pretty rank.