Katie Price was declared bankrupt last week and as you might expect, there's a hell of a lot of drama surrounding the situation and a hell of a lot of ridiculous moves emanating from her camp, with the latest being to demand money off her exes to try and help pay off her debts.
Featured Image VIA
Here's what an 'insider' told the Sun Online about Katie begging her exes Peter Andre and Kieran Hayler for money: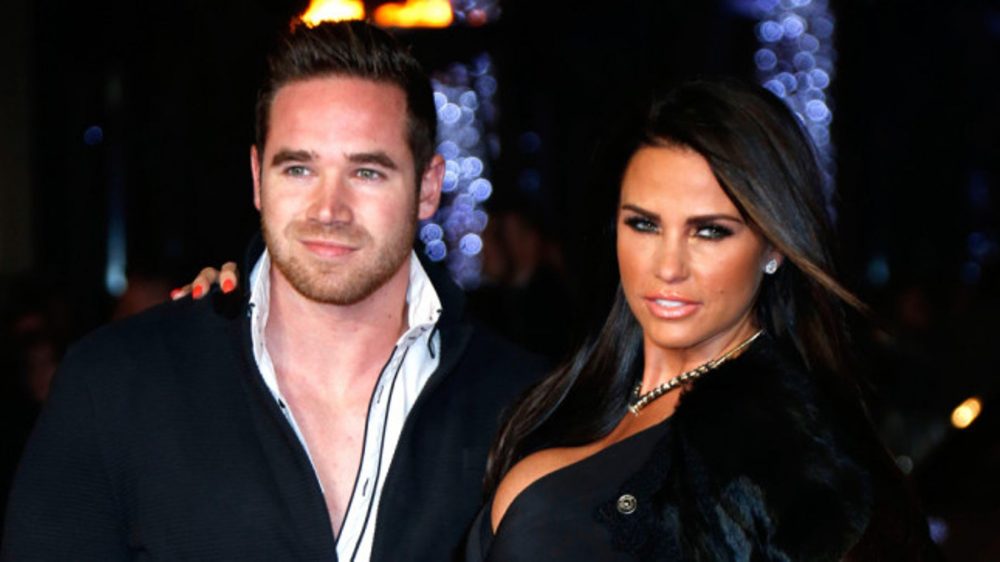 Katie is broke – but her exes aren't.

She's told both of them that she expects some cash from them as she bankrolled them for years when they were married.

She was always the money-earner, while they enjoyed her millions.

Now the shoe's on the other foot, she doesn't see why they wouldn't help her out.

It's payback time. She says she spent a fortune falling in love with the wrong men – now it's time to get what she's owed.
I mean that last line already sounds like voiceover for the advert for Katie's new reality TV show doesn't it? Can't really comprehend how someone can expect someone they used to date and have now split up with to pay them back for the money that they spent on them during their relationship, but I guess desperate times call for desperate measures in Katie Price's world right now.
Can't see Peter Andre or Kieran Hayler giving her any of their hard earned money though so I guess we're back to square one. Maybe she can earn £50,000 for 12 hours of sexual favours again? You never know.