Whoops. Karim Benzema is already well known as a sleazeball – him and Franck Ribery are still awaiting trial for allegedly having sex with underage prostitutes – but if what this prostitute is saying is true his reputation is going to be in tatters, because this is some really weird shit.
The Belgian website Sud Info printed an interview with a 29 year old blonde woman called Victoria Dorval, who was born as a guy called Johnny where she describes how Benzema – and his rapper friend Booba, whoever the hell that is – met her in Paris and then offered her €2000 to bang him. He enjoyed himself so much that he wanted to see her again, only this time she charged him €6000 for the privilege. I guess if you've got the bread and you want that badly to have sex with a transsexual prostitute there's nothing you won't pay.
Dorval stated that Benzema knew about her surgery and the fact she was born a man, but that this didn't bother him and he in fact seemed to enjoy it!? She offered the following statement: 'He knew about my surgery, but he told me that it did not bother him. Instead, he said it was even better, 'I had a physical young woman,' which is all kinds of weird and gross.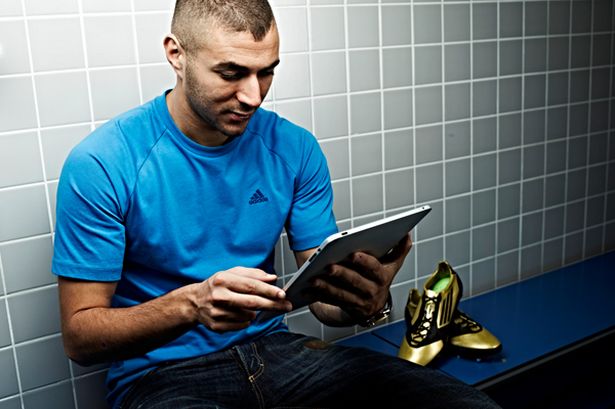 She continues with her story, saying that after Booba heard about her night with Benzema, he was desperate to have a go with her too: 'He wanted to spend the night with me, it cost him 3,000 euros. His manager made ​​me sign a contract forbidding me from talking about that night in the tabloids. And then, of course, they [Benzema and Booba] both denied it. They are embarrassed to have used paid sexual services and, more importantly, with a transsexual. Personally, I've never told the French press, there is even a video circulating on the net where I I was interviewed and said that I do not wish to make any comment.'
Of course, there's no way of telling if this is true or not but it seems unlikely that she would just make all this up, although she would get a hefty payday from it regardless of whether it's true or not. Although if she signed a contract forbidding her talking about it with the newspapers it's kind of weird that she's now talking to the newspapers about it, right?
Apparently she had no interest in exposing either of them to the newspapers but only came forward to give her side of the story as the story had already been leaked to the media in France. I don't know if that's that believable but I guess we'll see what happens.
☛ More Transsexuals: Transsexual Cuts Off Her Own Legs With A Circular Saw Because She Doesn't Like Them