A couple of days ago we brought you news about how the 'worst mom ever' Karen Matthews had apparently found love with a convicted paedophile, but it looks like that's all over now as the latest reports are coming in that she kicked his poor ass to the kerb.
Images VIA
57 year old Paul Saunders met Matthews six weeks ago after he fixed up her bathroom and the pair were described as like a couple of teenagers in love and quickly became engaged. Unfortunately, although Matthews was up front about her past – kidnapping her own daughter in an attempt to extort the ransom money – Saunders didn't mention that he had previously been convicted for sexual activity with a teenage girl. Ick.
You might not think that that would have bothered Matthews much given her own despicable actions, but it turns out after she discovered Saunders' past following a police visit – he was suspected of violating the terms of his parole by being too close to a school – the relationship was all over. Here's what a source told the Daily Mirror: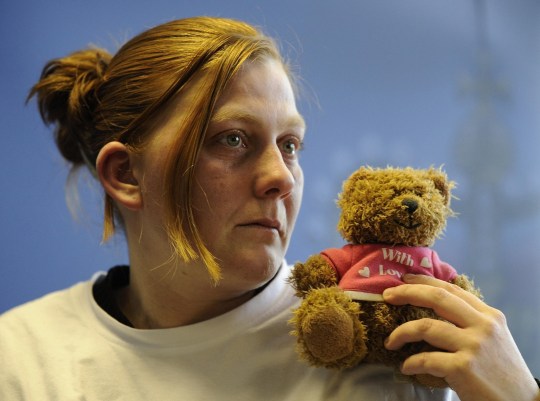 She didn't have a clue about her husband-to-be's past and has now ended the relationship, taken off her engagement ring and put his things in bin bags.

She told me, "He's not coming back."

She thought she'd found love but it's just another horror story.
Waaaaah. I mean I guess it's a major bummer to find out someone you're engaged to is a paedophile sure, but can we have any sympathy for a woman like Karen Matthews who literally pretended her own child was kidnapped and drugged her and hid her under a mattress for 24 days? No, we can't. Jog on.
For more of the same, here's the story of how the star crossed lovers met. Real romantic.