You've probably noticed throughout his numerous media appearances over the years that Kanye West doesn't like smiling, and he pretty much downright refuses to smile when it comes to him having his photograph taken.
You might never have wondered why this actually was, but Kanye decided to let the world know why he doesn't smile at the Fashion Los Angeles Awards this week. As is usually the case with Kanye West, it makes about as much sense as the time he compared himself to Nelson Mandela…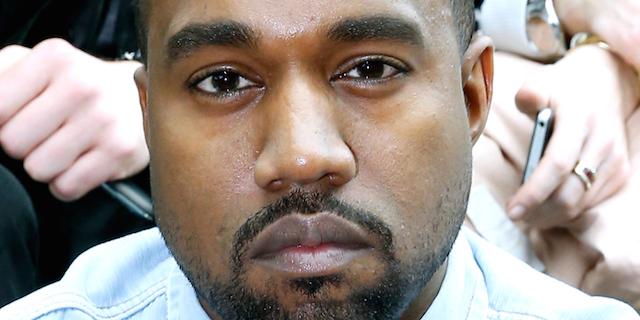 Back when I was working on Yeezus, I saw this book from the 1800s and it was velvet-covered with brass and everything. I looked at all these people's photos, and they look so real and their outfits were incredible and they weren't smiling. People, you know the paparazzi, always come up to me, 'Why you not smiling?' and I think, not smiling makes me smile. When you see paintings in an old castle, people are not smiling because it just wouldn't look as cool.
So basically it's because he found some old magical book when he was working on Yeezus, which led him to study the history of paintings in castles and come up with this incredible concept. Where did this book come from? Nobody knows, but it's clearly had a profound effect on Kanye West's life and that's good enough for me, as I'm sure it is for the millions of Yeezus fans out there.
Thanks for letting us in on the big secret Kanye – you're the man.