If you're in the Tunbridge Wells area today, look out. There are reports of an ostrich racing about on the roads. Whilst this is a highly amusing thought, I guess it's also a little bit on the dangerous side for both motorists and youngsters.
The errant ostrich was last spotted bombing between Speldhurst and Rusthall. Wherever that is. I guess if you live in the Kent area you'll know. There's only one picture of the little guy that I have found so far, so if you snap it make sure you send it on to us please. The only photo of this wild escapee in existence is on the next page.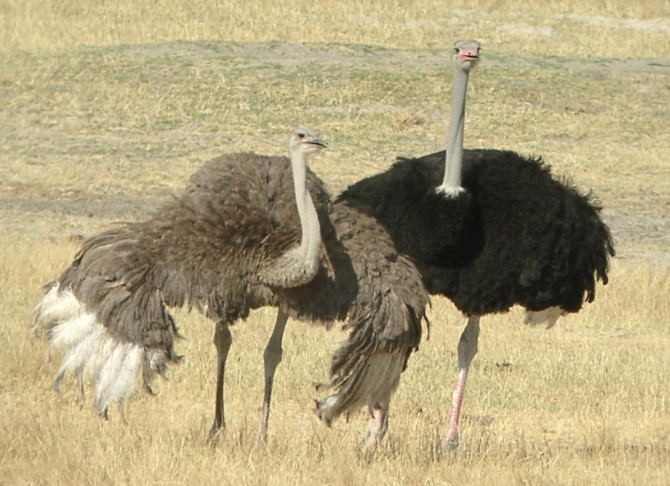 Here's what an eyewitness had to say: 'It was definitely an ostrich. I know what an ostrich looks like, I just don't expect to see one in Speldhurst.' Another local, Colin Grant said: 'It was dashing around pretty fast — when I first saw it, it overtook me and I was doing about 30mph, so it must have been going at 40mph plus.'
☛ More Birds: Are Birds Really That Stupid?