This week was all set to be the biggest week of Jake Paul's life as he prepares to meet Ben Askren in a boxing match, but his preparations have been thrown into turmoil after TikTok star Justine Paradise released a 20 minute video where she claimed that he had forced oral sex upon her back in 2019.
Featured Image VIA
Paul released this statement via his Twitter account yesterday, where he claimed that everything Paradise said was false and that she was only latching onto his fame during fight week to promote her adult content site and Amazon Wish List. Here's what he had to say:
— Jake Paul (@jakepaul) April 13, 2021

I suppose that's what you would say if you were Jake Paul isn't it? Paradise hasn't wasted any time clapping back though, responding through her Instagram stories saying that she didn't even remember that she had an Amazon Wish List and there were only six items on it anyway, so that doesn't really make any sense. More importantly, she says that others have come forward with similar allegations to hers and she also called out YouTuber Keemstar as well for saying that it was impossible to be sexually assaulted orally.
People are saying that it's impossible to be assaulted orally because all you have to do is turn your head sideways.

With that logic, wouldn't nobody be raped because all you have to do it close your legs? Are you kidding me?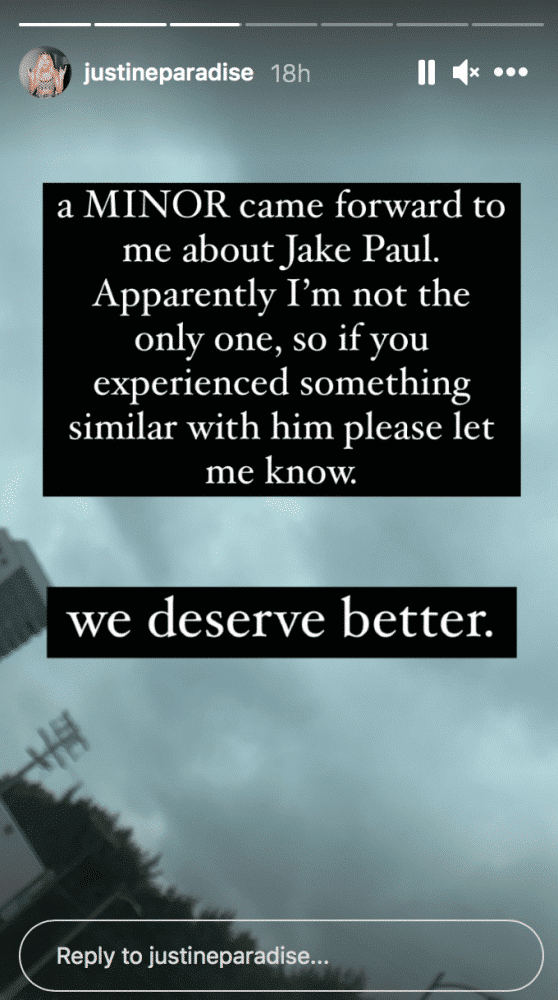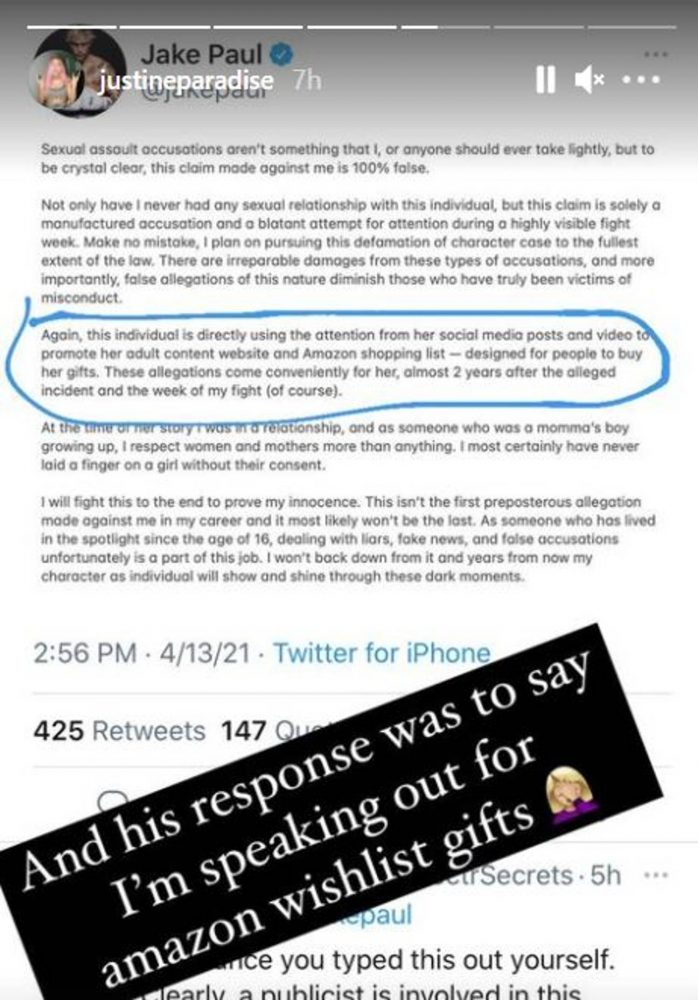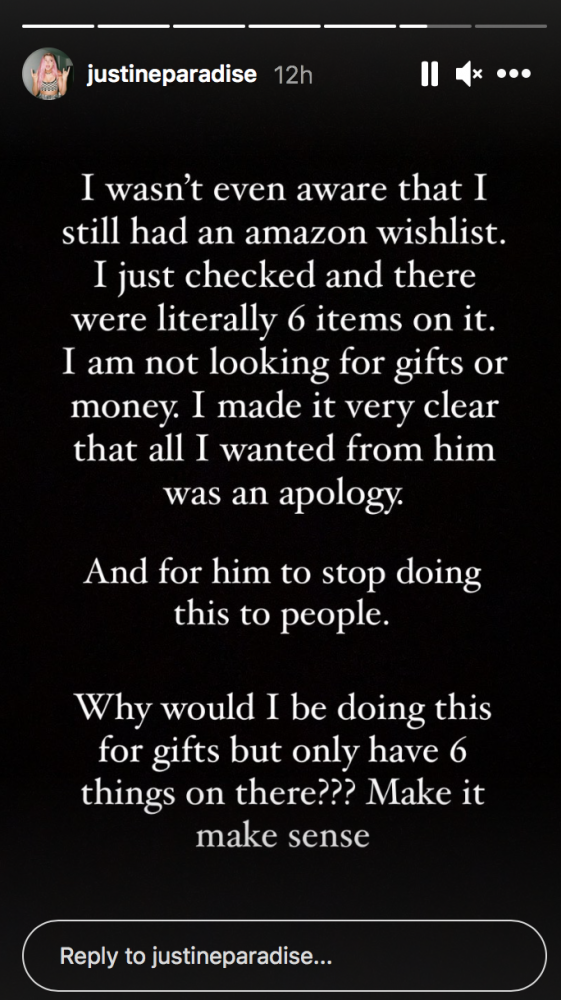 Yeah, kinda think Justine Paradise is making a lot of sense there and I think everyone knows by now that people don't make claims of sexual assault unless they fully believe that they happened because they almost always cop a load of shit from people about them, regardless if they're proved or disproved. Just look at the whole Amber Heard/Johnny Depp situation. I don't think she's lying here about what happened between her and Paul.
Anyway, I didn't really like Jake Paul before any of this but I really dislike him now, so let's hope that Ben Askren knocks him out on Saturday night/Sunday morning. Think of the memes.
For more of the same, check out what Jake Paul thinks about his brother's chances against Floyd Mayweather. Diplomatic.