You might remember last year, we ran a story about this moron who had spent about £70,000 of his savings to have a bunch of plastic surgery so that he would look like Justin Bieber, despite the fact that he was 35 year old man and the results didn't really make him look anything like Justin Bieber. Well, you probably thought you would never hear anything about him again, but today we're talking about him for an even more concerning reason than the ridiculous amounts he spent on surgery that didn't even work properly.
It's being reported that 35 year old Toby Sheldon has been missing from his home in West Hollywood since last Tuesday. It's thought that his disappearance may have occurred due to the fact that his boyfriend broke up with him (geez dude you're 35 act like a man about it) but his friends are very worried about it because it's very out of character for him. One of them, Mel Espinoza, said:
Featured Image VIA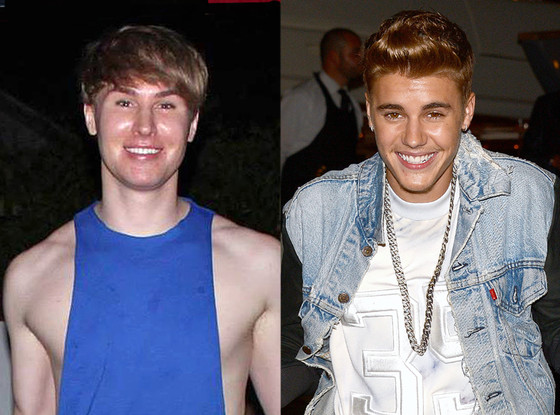 Image VIA 
This is very unusual for him to be missing.

He hasn't done any, not shown up for no reason, no note or anything.
I'm not really sure what 'done any' in that statement means (bath salts?) but I think it's clear that this is out of character for the guy. However, despite this it's not being treated as suspicious, which probably means he was so wounded about his boyfriend he just decided to drive down to Mexico to get some cheap plastic surgery to make him feel better as he couldn't afford it in LA anymore.
Sheldon was last seen on Aug. 18 in the 1700 block of North Orange Grove Avenue and may be driving a grey 2009 Toyota Camry, so if you happen to be randomly reading this in LA (or Mexico) and have information about where he is, then please hit up the cops or Mel Espinoza.