It was only a matter of time until Justin Bieber's hedonistic lifestyle led to an impaling, with a penis always being the odds on favorite. The Beebs should have seen it coming when he gave fans the opportunity to submit artwork for his collaboration with Skrillex and Diplo "Where Are Ü Now".
At 123 seconds of the new video Bieber gets his mid section obliterated by a giant penis, the total frame lasting the blink of an eye. I can't believe someone even managed to spot the image – clearly the work of a not-so-sneaky video editor — so check out the slightly NSFW frame below: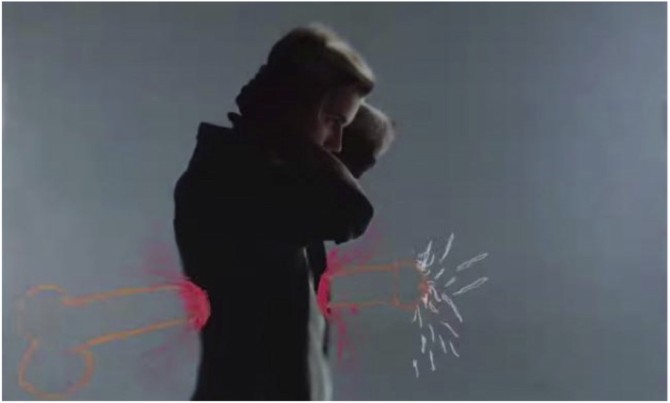 Fair play to the troubled star for keeping it in the final version, Bieber clearly takes a dick as well as he takes a joke. It's fair to presume the odd penis isn't exactly going to hurt his luck with the ladies either.
Either way, it looks like our little guys all grown up and trying to trim his younger fan base with homicidal jizzing knobs. The full video is below so see if you spot the cock right after the 2-minute mark.
Images VIA