Yesterday we bought you news of Justin Bieber being an even bigger little dickhead than usual and posting pictures of the private jet he bought himself for Christmas on Instagram.
Turns out there's a twist though and Justin was actually being even more of a knob than usual as he didn't actually buy the plane – he just posted pictures on Instagram to make it look like he had. In reality, he had just chartered the jet for a flight from New York City to Canada over Christmas. So just a really expensive taxi pretty much.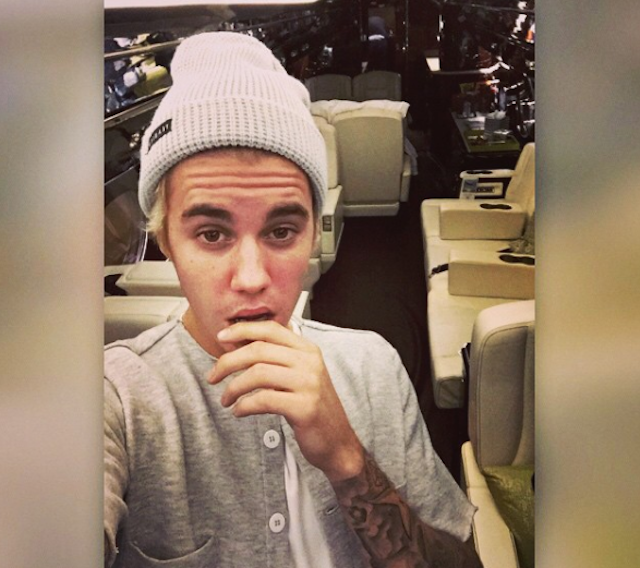 However, that didn't stop him from posting the pictures implying that he had bought it – I mean it's pretty obvious how people are going tointerpret the caption 'new jet for Christmas' isn't it? As if being the highest earning male performer under 30 at the age of 22 this year isn't enough, why do you have to lie about having even more money and more stuff than you already do? What an absolute bell end.
For what it's worth, the G4 jet is still for sale for a cool $60 million, so if you're one of the Rich Kids Of Instagram reading this then maybe pick it up and get one over Justin Bieber.