I've been meaning to write about this tumblr for ages – because it's been around for a couple of months and I saw it and a few people even sent in tips to us – but I just haven't got around to it, I guess because I always found something better to write about or maybe because originally there weren't really that many good pictures on the tumblr, even though the idea behind it was excellent.
As you can probably guess, this tumblr takes two things that are universally loathed by almost everyone unless you're one of the people who is involved in either of them. Of course, I'm talking about rich kids and instagram. Nobody really likes rich kids because well, they're rich and they just spend loads of money on crap they don't need like sweet 16 birthday parties or a trip to Bolivia or something. Nobody really likes instagram because nobody gives a fvck about what you had for lunch or what coffee shop you're in or what video game you just bought or any of the other crap that people post dumb pictures of on there. I hear it's a pretty awesome way to pick chicks up though – that does make a lot of sense though because most chicks are photographers so obviously love instagram.
So yeah basically you don't know whether to laugh or cry as you make your way through this tumblr, checking out pictures of idiot little kids in first class drinking grey goose, or at insane looking pool parties or taking pictures of their brand new Ferrari that their daddy's just ordered from New York. The tumblr itself is pretty annoying because the pictures are really small and in frames so you can't check them out as much as you like but it's still worth tuning into once a week or something. Here are a few of the best pictures I've come across so far, but check out Rich Kids Of Instagram if you want to see some more. The comments that accompany the photos are the ones that accompanied the original instagrams I think. Oh and there's a whole slide show of this stuff – use your arrow keys/slide on mobile to view the images.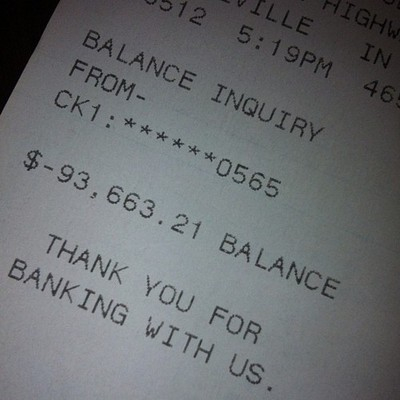 Whoops by seanmaicher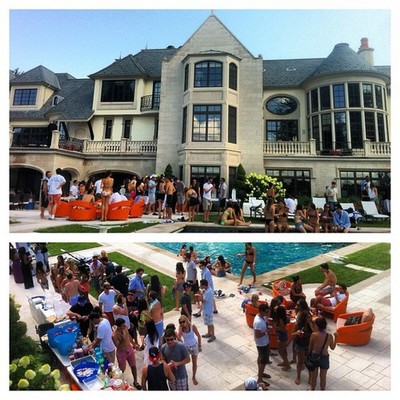 Hampton's Ain't Got Shit On #Pure #Michigan by barakl89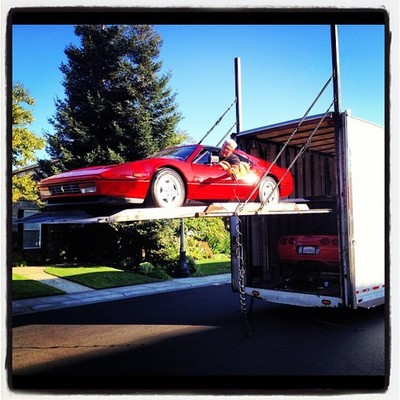 Delivered all the way from New York. by alfie458 #classicferrari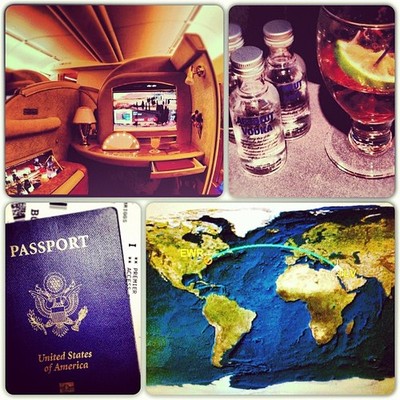 After 15hrs of flying time…I'm finally home! #firstclass by briggsg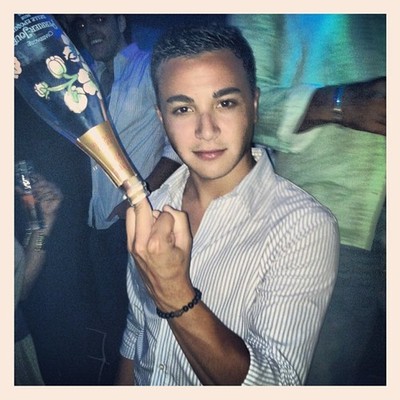 #killingit #bottles #models by sartorialdario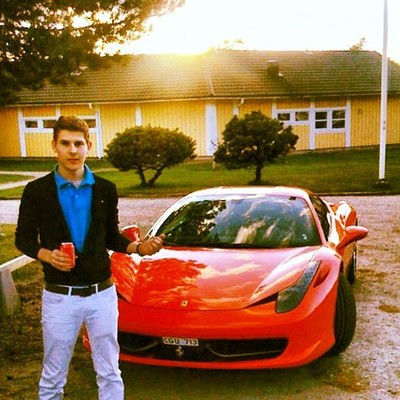 Baby does it look good in red! Lets take it for a spin. by official_alexburnham #ferrari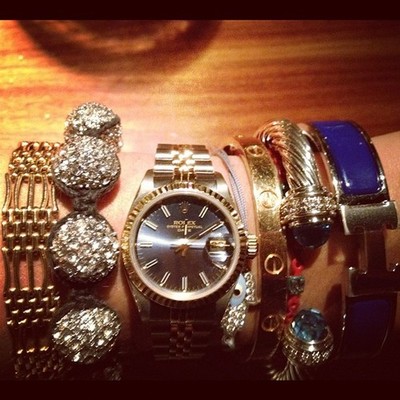 Little bit of shopping by teah59 #rolex #hermes #davidyurman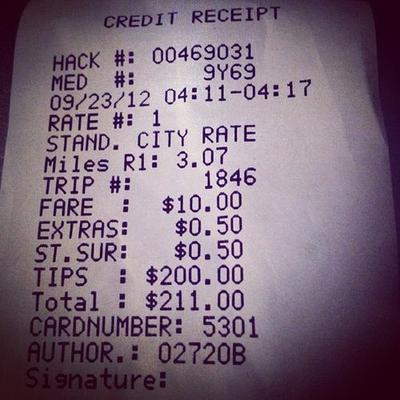 $200 tip for a $10 cab ride #blackoutproblems by petramarguerite #funemployed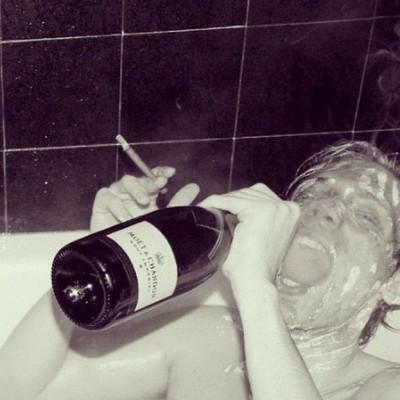 Champers in the tub. #moët #bathtub by eliasinstadiary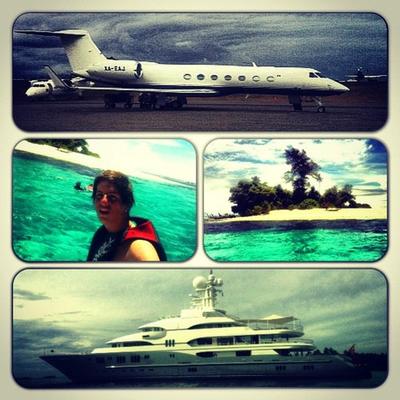 From the G6 to the yacht to the private island. by samuelfastlicht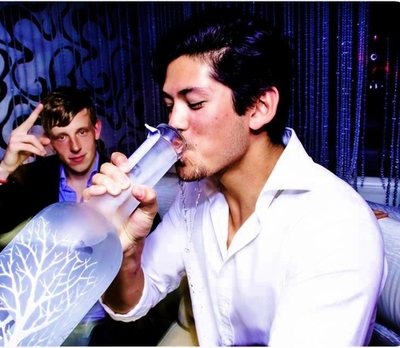 Can't get your lips around it. #bigbottles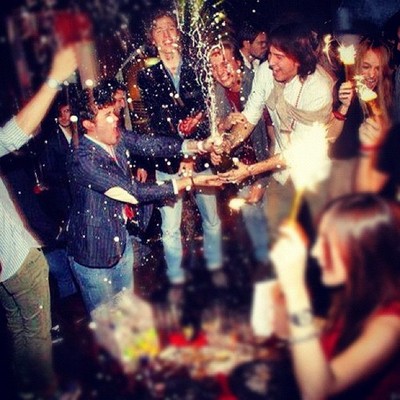 Just spray the Dom. by alessandrocapussotti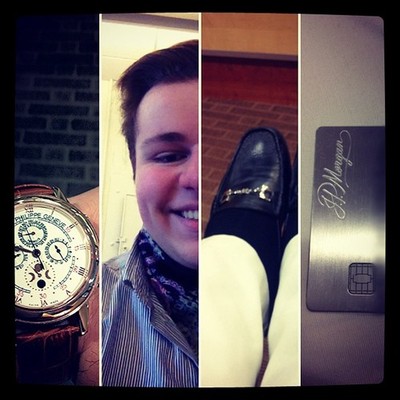 Today's #ascot #milano #patekphilippe by bon_et_copieux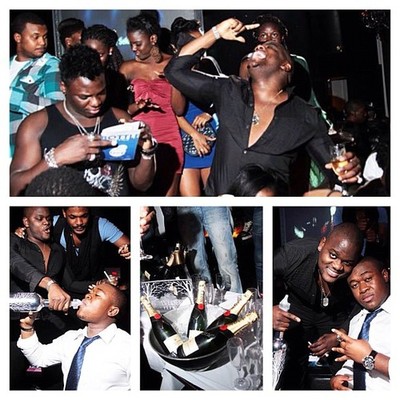 Aaahhh…#godet by ampigophenol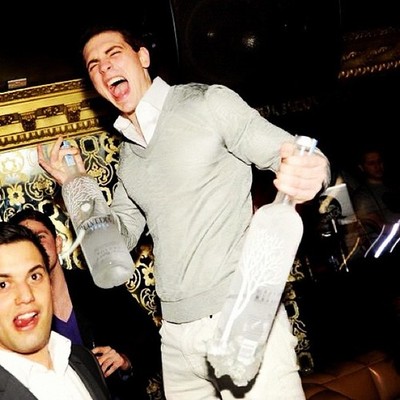 Fvck The Club Up. #greygoose #faded by thecashcollective
Also, if you enjoyed this check out some of our other Best New Tumblr Finds: