What is it with all these celebrity makeovers recently? First Katy Perry got a Nicolas Cage-style face transplant and then earlier today Tulisa turned up looking like a different person altogether.
Featured Image VIA
Well it's now the turn of your mum's favourite daytime TV hero Judge Judy to switch things up a little bit. The 76-year-old legend has been doing her show since 1996 and I swear in all that time she has never changed her hair or appearance even once.
Say goodbye to the short brown bob with highlights that she's been rocking for literally 20+ years…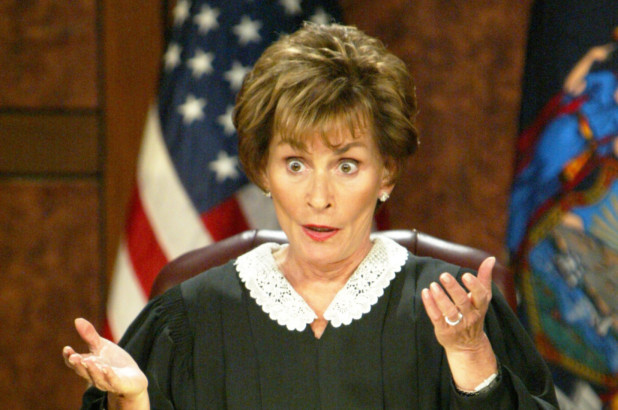 And hello to the new Judge Judy: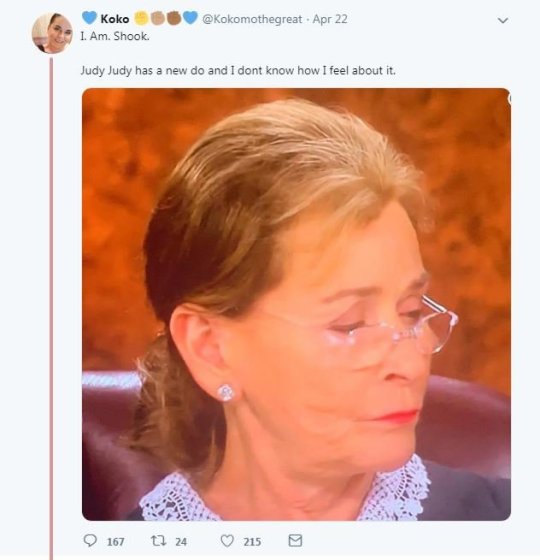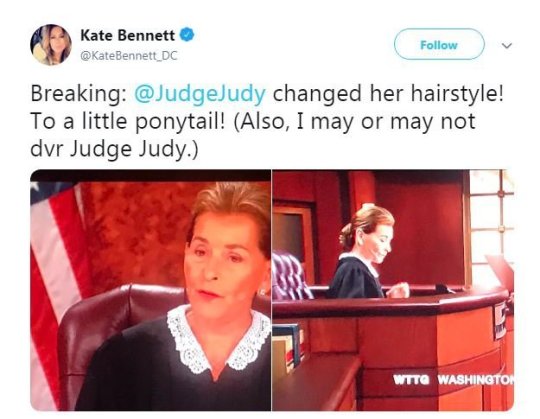 Anyone else think it's fucked up when Judge Judy pulls her hair back pic.twitter.com/RoSEa6D2AN

— green Mario (@abigbighug) April 23, 2019
Whoa, make sure you tag your mum/aunt/nan – they're going to lose their shit for sure when they see this.
Let's have a look at a side by side comparison (shout out Byrd The Bailiff):
So if you've been rocking the same crappy barnet for a while now maybe Judge Judy's new look will inspire you to change things up. Maybe not the "I'm super rich and have no time for your BS" style ponytail she's got going on but something new to carry you into the summer at least.
Bonus clip – some guy tries to explain the Grindr app to Judge Judy:
To see where Judge Judy ranks on Forbes's richest celebrities list, click HERE. Minted.