It's safe to say that if you saw 'Suicide Squad' last year then you were probably pretty disappointed by it and even more disappointed by its portrayal of The Joker, who was in it for about five pathetic minutes despite being hyped up to the maximum in the run up to its release.
Featured Image VIA
So if you're a big fan of The Joker then it should be music to your ears that Martin Scorsese has signed on to produce an origin movie about him in an 80s version of 'Gotham City' alongside Todd Philips, director of 'War Dogs', 'The Hangover' and 'Old School'. Philips will direct, hopefully with Scorsese providing a lot of guidance for the dude, because it seems like he's mostly been successful in directing comedies at this point.
Nevertheless, this does sound like it's going to be good even if the writers are going to have to start completely from scratch as The Joker's origin – or even real name – have never been revealed in the comic books. Here's what Deadline journalist Mike Fleming Jr had to say about it: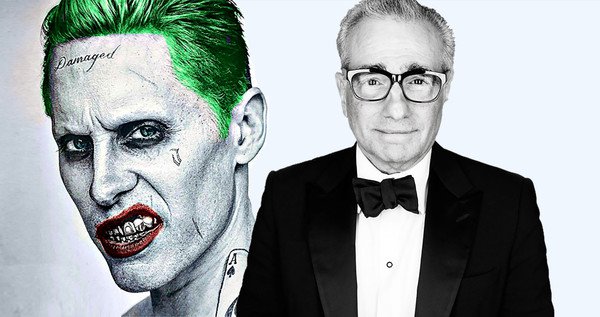 The film will launch the character with a different actor, possibly younger…

The intention is to make a gritty and grounded hard-boiled crime film set in early-80s Gotham City that isn't meant to feel like a DC movie as much as one of Scorsese's films from that era, like Taxi Driver, Raging Bull or The King Of Comedy.
I mean again, what's not to like about the sound of that? Especially that Jared Leto won't be returning and hamming it up again. No wonder his role got cut in Suicide Squad.
For more of The Joker, check out this short fan made film about him that's way better than 'Suicide Squad'. No joke.