Everyone has been talking about Joker this weekend as it enjoyed the biggest opening weekend for a movie in October since records began, but there are those concerned out there that the movie might be the target for a mass shooting and that Arthur Fleck may end up being idolised as the king of the incels.
Featured Image VIA 
Whilst this diatribe seems to be more driven by the media tha n anything else – almost like they want a mass shooting to occur during the movie so they can be all like 'ooh I told you so' – there are those that are starting to believe it and one cinema has already had to be evacuated due to concerns over a suspicious looking attendee.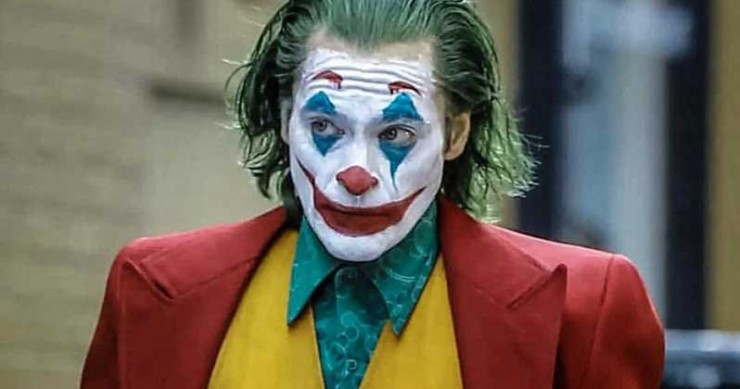 The incident went down on Saturday night at a cinema in Long Beach, California where a male member of the audience made his way to the front of the cinema with a backpack on and started giving the crowd the once over. The audience probably overreacted and quickly piled out of the cinema and alerted management, who phoned the police and arrested the man. They didn't find any weapons on him but they did manage to bag him on an outstanding warrant, so he probably was a bit of a wrong'un.
Whilst this was a bit of a false alarm and nobody got hurt, how long until a Joker screening does become a victim of a shooting? And if it does happen how much will the media have played a part in encouraging it? Hopefully we never have to talk about it, but you've gotta feel the chances are fairly high on this one.
For more of the same, check out Gary Glitter getting loads of royalties thanks to his song being included in Joker. WTF?