The Johnny Depp V Amber Heard feud looks as though it's going to drag on forever despite the fact that Depp categorically lost a court case against her last year when the judge ruled that he had 100% beat her up on a number of occasions, but Depp has just won sort of a big case against her so maybe there is some hope for him clearing his name.
Featured Image VIA
I'm not sure if you've been following the whole saga closely, but Heard received $7 million from Depp after their divorce and claimed that she was always financially independent and didn't need his money, saying that she would instead split the full amount between the American Civil Liberties Union and Children's Hospital Los Angeles. However, Depp has long since claimed that she only donated $450,000 to the ACLU and that the full amount wasn't donated to the Children's Hospital either with its CEO Paul Viviano even writing to Heard to ask her where the rest of the money is.
Depp has been trying to prove this for the last year or so and he and his lawyers have now been allowed 23 of the 24 original requests in the 'motion to compel', meaning that Heard and her lawyers must cough up evidence that she has donated the correct amount of money. Here's what Judge Arthur Engoron said about it: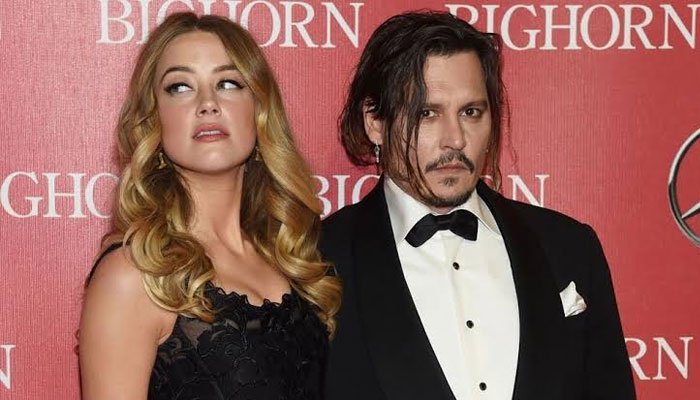 Depp has satisfied the initial burden of stating the circumstances of reasons underlying the subpoena… the ACLU has failed to demonstrate that the information sought it utterly irrelevant to the action…

Thus, for the reasons stated herein, the petition is granted and denied in part and respondents are ordered to comply with all subpoenas with the exception of… documents pertaining to Ms Heard's role as a brand ambassador for the ACLU.
Cool? I suppose it will be interesting to see if Heard did actually donate the money as she said she would but I'm not really sure why Depp is going after her on this so hard because I'm not sure what it's going to prove in relation to his case?
Yes, it might expose her as a liar but I don't think that's enough to reverse the verdict that was already given in the trial last year or that it's really going to affect anything in the one between them in the US that's coming up. Anyone that followed the last trial will know that Heard sounded like a real piece of work as well, but that doesn't change the fact that Depp beat her up a bunch and that's what he was found guilty of. Not sure how proving that she lied about a charity donation is going to overshadow that, but maybe I'm missing something here?
For more of the same, check out this photo of the poop that ended Johnny Depp's marriage. That was a weird part of the trial.