I pretty much figured that we had heard all the disgusting details that we needed to hear about Amber Heard and Johnny Depp's toxic relationship during Depp's trial with The Sun last year, but now him and Heard are going head to head in Virginia it turns out that there's more to come.
Featured Image VIA
The latest revelation comes courtesy of Heard's lawyer Elaine Bredehoft, how as detailing a three day hostage situation between the couple that took place in Australia back in 2015. This is pretty grim reading so if you're easily triggered by this stuff maybe give it a miss.
Here's what she had to say:
He has her jammed up against the bar. He has hurled bottles and bottles at her. He has dragged her across the floor on the broken bottles.

He has punched her. He has kicked her. He has told her he's going to fu**ing kill her, and he fu**ing hates her. He's pounding at her, pounding at her. And then, he penetrates her with a liquor bottle.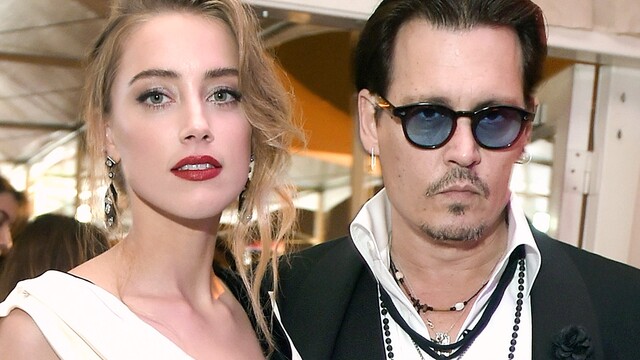 What the fuck? That's seriously horrendous behaviour if it's true, but obviosuly Depp shook his head in disbelief when this was mentioned during the trial and issued the following statement via a spokesperson as soon as the day was over:
These fictitious claims were never made at the onset of Amber's allegations in 2016, and only advantageously surfaced years later once she was sued for defamation after noting in her op-ed that she was a victim of "sexual violence".

Words are key in a defamation case and conveniently, this allegation only came after that. This follows a pattern of her elaborate, erroneous claims which have continued to change and evolve over time for the purpose of Hollywood shock value of which Amber has mastered and used to exploit a serious social movement.
Geez you just don't really know what to believe at this point do you? Literally one of these people is making all of this up and although it seems less likely that Heard would want to do that – there's no real gain for her here in doing that really, is there? – you just don't know as Depp has so vehemently denied everything she's saying and is literally willing to lose millions of dollars to try and clear his name.
It's almost impossible to tell at this point as you can make legitimate and believable arguments for either of them lying, although again it seems like there's little for Heard to gain in making all this up and you have to remember that the previous trial determined that Depp was a wife beater as well. Anyway, there's absolutely no way we can determine what's real and what isn't from here, so hopefully this trial can come to a satisfactory and believable conclusion to finally end all this. Stay tuned.
For more of the same, check out the photo of Amber Heard taking a shit in Johnny Depp's bed. Such an awful relationship.