Johnny Depp's cancellation over the last few years following the allegations made about him from ex wife Amber Heard has been one of the enduring topics of conversation and it shows no signs of clearing up any time soon even, after a British judge found Depp categorically guilty of hitting Heard a few times and refused all of his appeals.
Images VIA
Depp hasn't really done any interviews since the allegations first surfaced, but he talked to The Sunday Times over the weekend about the release of his new movie Minamata, the story of real life photographer W Eugene Smith whose photos in Life magazine exposed the mercury poisoning of Japanese villagers in the early 1970s. The film was completed back in 2019 but still doesn't have a release date from MGM studios because of the controversy surrounding Depp and he was venting his frustrations about the situation in this interview.
Here's what he had to say: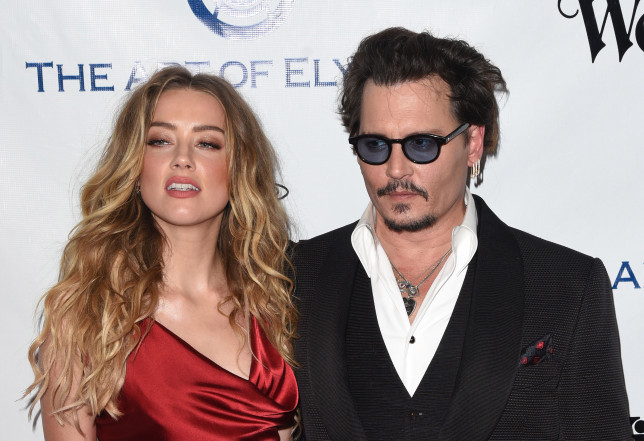 Some films touch people. And this affects those in Minamata and people who experience similar things. And for anything … For Hollywood's boycott of, erm, me? One man, one actor in an unpleasant and messy situation, over the last number of years?

But, you know, I'm moving towards where I need to go to make all that … To bring things to light.

The fans have always been my employers.  They are all our employers. They buy tickets, merchandise. They made all of those studios rich, but they forgot that a long time ago.

I certainly haven't. I'm proud of these people, because of what they are trying to say, which is the truth. The truth they're trying to get out since it doesn't in more mainstream publications.

It's a long road that sometimes gets clunky. Sometimes just plain stupid. But they stayed on the ride with me and it's for them I will fight. Always, to the end. Whatever it may be.
I guess the guy still really believes he's innocent in all this despite the overwhelming amount of evidence against him and the fact he's already been found guilty and refused an appeal by one judge? I suppose he still has his trial against Amber Heard herself next year to look forward to, but I'm unsure how or why he thinks it's going to go differently to the one that happened previously. I know he thinks his innocent but surely sometime in all this you've gotta give it up? Imagine he'll be talking about it on his deathbed though the way things are going.
For more of the same, check out the photo of the poop that need Heard and Depp's marriage. Iconic shot.