Johnny Depp has always denied the domestic abuse charges that have were first levelled at him by Amber Heard back in 2016, but he hasn't spoken publicly about them until now, as he launches a defamation lawsuit against the actress for $50 million.
Featured Image VIA 
Depp had the following to say about the accusations, claiming that Heard obtained a restraining order by painting bruises onto herself:
I have denied Ms. Heard's allegations vehemently since she first made them in May 2016.

She walked into court to obtain a temporary restraining order with painted-on bruises that witnesses and surveillance footage show she did not possess each day of the preceding week.

I will continue to deny them for the rest of my life. I never abused Ms. Heard or any other woman.

The decision to sue Amber came not only to clear my name and restore my reputation, but to attempt to bring clarity to the women and men whose lives have been harmed by abuse and who have been repeatedly lied to by Ms. Heard purporting to be their spokesperson.

After years of asserting my innocence, I am finally in a position to prove it by dismantling each element of her hoax thanks to the appearance of new evidence not previously in my possession.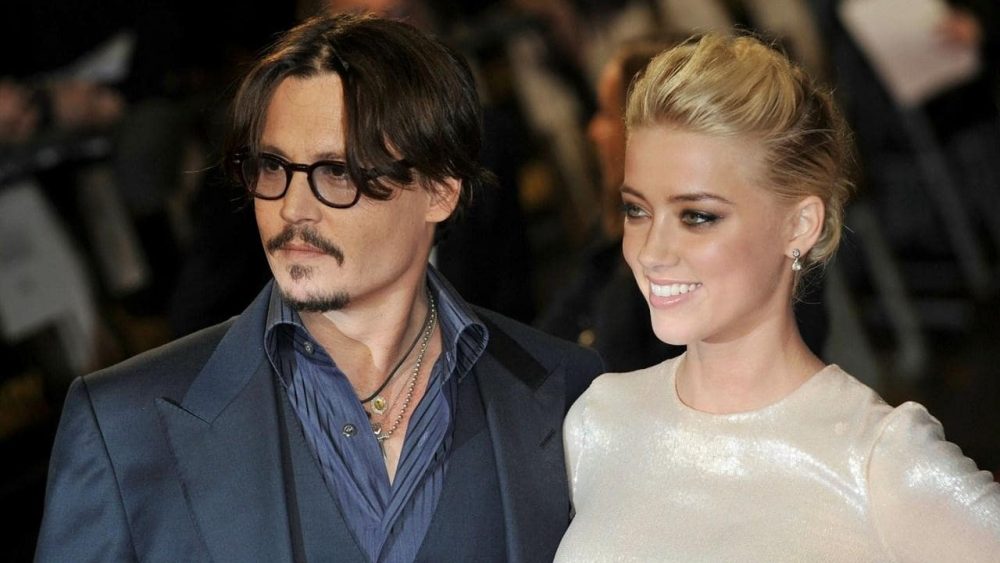 Depp is referring to hours of security footage that he recently obtained which apparently proves without a shadow of a doubt that he was ever abusive to Heard. Heard on the other hand reckons that he was too drunk to remember most of it and that's why he so vehemently denies it.
Not really sure what to make of that. Obviously you kinda expect Heard to be telling the truth to accuse someone of such awful things, but at the same time if Depp has video footage and is willing to go to court – where he'll probably have to take the stand as well – to clear his name then it sounds like he's fairly confident that his version of events is correct as well. No idea who is going to come out on top of this – if either of them – but it's going to be fascinating to watch if it does go to trial.
For more of the same, check out Depp claiming that she's also using fake photographs to aid her claims. Crazy.