We're not ones to boner shame here on Sick Chirpse. Getting an accidental boner is one of the most natural things in the world… if you're a teenage boy going through puberty. At some point when you're an adult you stop getting accidental boners (outside of morning glories), right?
Featured Image VIA
Not for John Cena, apparently. He's a 42-year-old man who still gets accidental boners rolling around in a wrestling ring with big, bare-chested, oiled up men.
John Cena Says He's Gotten an 'Accidental Boner' While Wrestling: 'It's What the Body Does' https://t.co/8CSBwjkw0I

— People (@people) June 12, 2019
Cena responded to a fan question about boners in the wrestling ring on talk show 'Watch What Happens Live' this week:
It's something the body does, you just ignore it.

Just ignore it. It's what the body does. You can't be blamed for that.
Not that there's anything wrong with getting boners around men, of course, but John Cena is straight, and it's not like he's in the ring rolling around with Sable or Alexa Bliss. In fact maybe this is a clue as to why his relationship with Nikki Bella didn't work out?
Here are some pictures that might allow you to draw your own conclusions: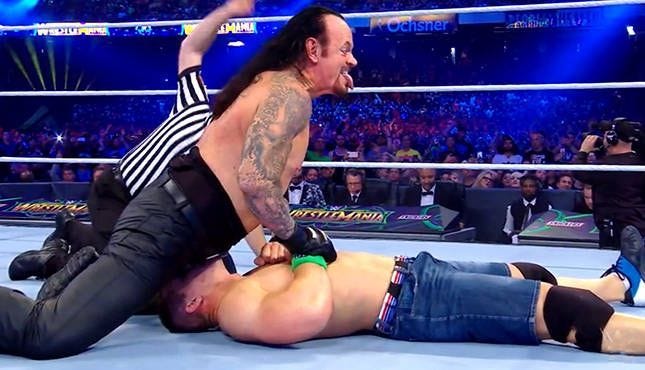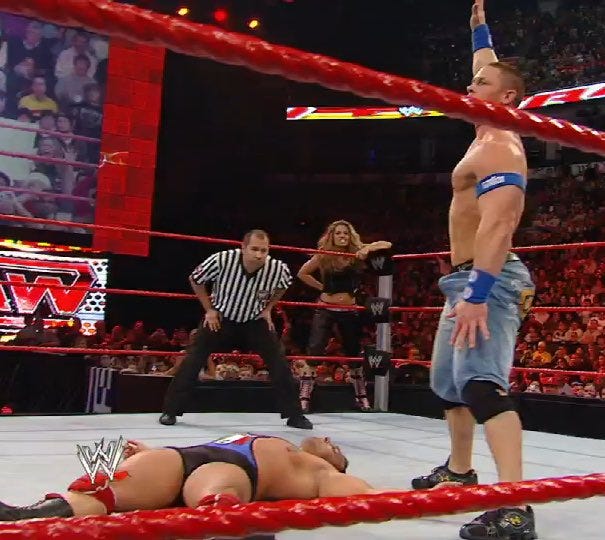 Some hard evidence right there. I guess we should be thankful John Cena wrestles in jean shorts and not actual wrestling speedos because that could get very embarrassing. Then again, could make for a devastating finishing move if he got a little bit creative.
For the time Randy Orton pulled his dick out and sexually harassed WWE writers, click HERE. The Viper indeed.