I don't think that anyone who watched 'Tiger King' would have thought that Carole Baskin and Joe Exotic would have teamed up to get the former out of jail, but it seems like this is something that might be happening over in the States right now.
Featured Image VIA 
Carole Baskin's husband Howard was quoting as saying that if Joe Exotic supported the Big Cat Public Safety Act and admit that his exploitative work with tigers and other animals was wrong, then the pair would support his early release from prison by going and arguing that he be pardoned. Joe has chosen to accept this offer of support, saying the following to Entertainment Tonight: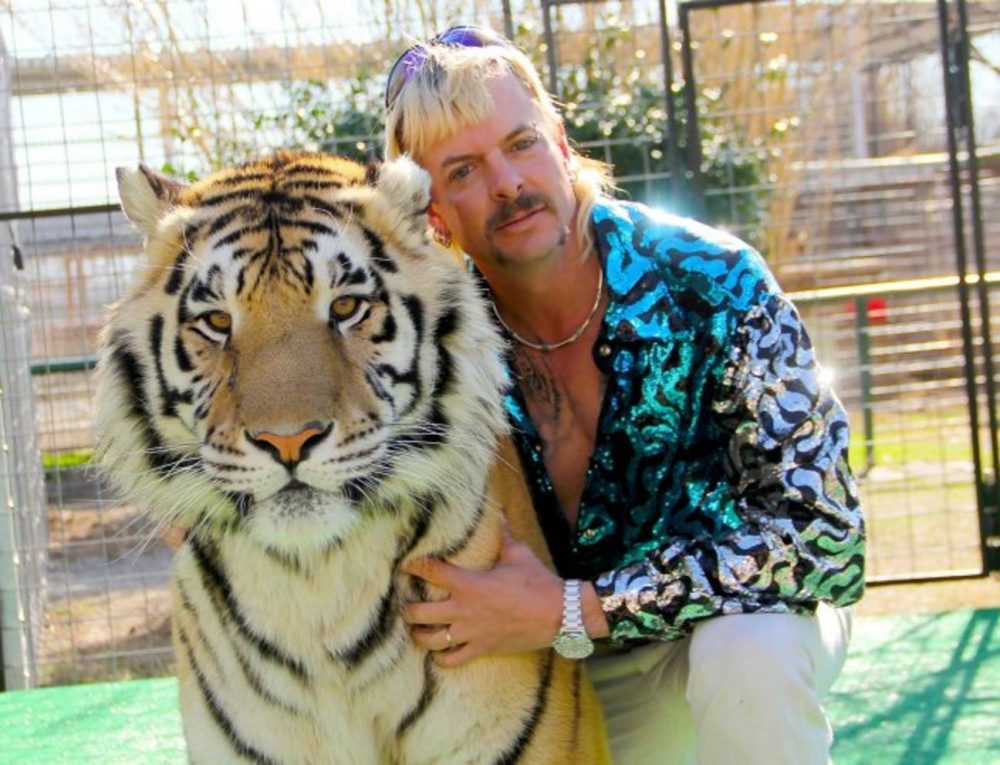 It is time for Carole and Howard to put up or shut the hell up because I'm accepting their offer. And I'm gonna take it one step further than that, OK?

It is time to get on the phone to President Biden or whoever they need to that they've got in their little financial pocket and say, 'Hey, Joe is willing to support a big cat bill to help protect cats in America from being exploited. But we need to keep our end of the deal and get Joe a pardon because this wasn't really about murder for hire or shooting five tigers – this was about exploiting Joe to support Carole's agenda.'

So, there's the offer on the table, alright?

The way it's written is not gonna help anybody except PETA and Carole Baskin.

So, I'll testify in front of the Senate, I'll testify in front of the House, they want to end big cats in America and they want to end the exploitation of them, I'm the man to do it.

But it's time to get an attorney general down here and listen to the evidence that I have to prove I'm innocent and get me the hell out of here. And they've got my support.

Other than that, they need to stay the hell out of the news with all their crap just to get their name in the paper because I just called their bluff.
Yeah, not really sure if that might be counterproductive for Joe to say that he doesn't actually support the bill and is only publicly supporting it as it might help him get out of prison, but there you go. I'm actually kinda confused how Carole Baskin testifying that Joe deserves to get out out of prison would even help him – surely she doesn't have that kind of authority/pull over there – so the whole concept of this team up seems kinda redundant to me? Maybe I'm missing something here? Feel free to help me out.
For more of the same, check out the latest news about Joe Exotic and his husband Dillon Passage. It's not looking too good for the pair.