It was a great shock to us a few weeks ago when Bret Hart revealed that he was battling prostrate cancer, and we hoped that the excellence of execution would be able to beat the awful disease like he had beaten many opponents in the ring previously.
Fortunately, the good news was confirmed today by Good Ol' JR, who announced via an interview on The Gunz Show that Bret Hart had been given the all clear following surgery to remove the cancer. Here are his exact words:
Featured Image VIA 
Hart underwent a successful surgery in early February, and was told that the cancer was completely contained, and that he wouldn't need chemotherapy or radiation treatment.

They removed the cancer by removing his prostate. His cancer is a non-issue now, thank God. All issues are resolved and addressed … so that's the good news about Bret Hart.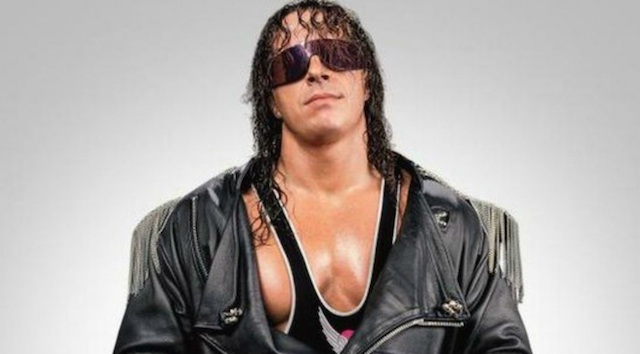 Image VIA 
Good news? Absolutely great news. It's always inspiring and awesome when someone beats cancer as it's a battle that at least one person you know is undoubtedly going to have to face in their lifetime. Here's to many more successes in the battle against the terrible killer.
Knew it couldn't take the full force of the Sharpshooter. Now let's hope Bret can focus on recording his rap album.