Last week we brought you news of Jihadi John's true identity, exposing him as a former London resident known as Mohammed Emwazi.
At the time his family hadn't released a statement, but this week it's been revealed that they have completely and utterly disowned their son in the face of these revelations. His father Jassem Emwazi has not worked at his job in a supermarket in Kuwait following the release of this information about his son and a co-worker named Abu Meshaal states that Jassem cried with agony when he explained the reasons for his absence:
He said, 'my son is a dog, he is an animal, a terrorist. He said he had talked to him a lot trying to persuade him to return to his personal life but that the son didn't listen to him. He said, 'To hell with my son.'

He said that his son called him from Turkey in 2013 to receive a blessing from his parents before embarking on a life of jihad. Jassem said, 'f*ck you. I hope you die before you arrive in Syria.'
Featured Image VIA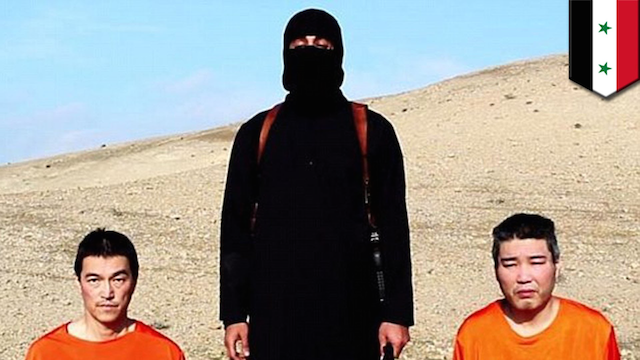 Image VIA
Meshaal added that Jassem is currently afraid to leave his home – even to pray at a mosque – due to the shame that is son has caused him. He was described as being in a state of shock after recently being questioned by Kuwaiti authorities for three hours before being cleared of any activities involving terrorism. Both Jassem and his wife Ghania have now both been taken to a safe house.
Another cousin of Mohammed's has also spoken up against him and feels the same way as Jassem, stating the following:
We hate him. We hope he will be killed soon. This will be good news for our family.
You can't get more blunt than that. I guess there's no better way to turn your family against you than to embark on a jihad and start beheading people on viral videos. Let's hope that his family isn't attacked because of this and that people concentrate on who the real villain is in this piece and go about bringing him to justice ASAP.