Everyone knows that Leo DiCaprio is a big time environmental campaigner, but this week people are pointing out he's a hypocrite after he shunned more eco-friendly methods of transport to get on a private jet from Cannes to New York.
Featured Image VIA
After making the trip to NY and ironically receiving a Green Award on stage, Leo then got back on the jet and flew straight back to France – a round trip of 8,000 air miles.
Andrew Pendleton, of campaign group Friends of the Earth, said:
It never looks good when a high-profile advocate for action on climate change like DiCaprio hops on a private jet.

It's why we get disillusioned about people in the public eye.
Apparently while in France he also hired a helicopter to fly him from his rented hilltop villa to a party in the gardens of the Hotel du Cap-Eden-Roc. This all comes after Leo used his Oscar acceptance speech in February to demand action on climate change.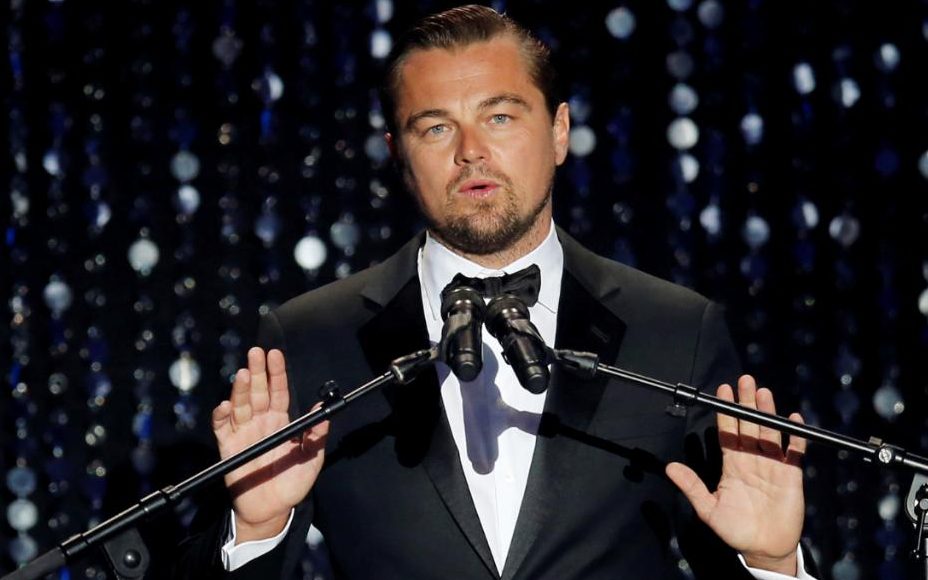 Is it a bit hypocritical to bang on about helping the environment and then fly 8,000 miles in a private jet to pick up a Green Award? I suppose. But come on, this is Leo we're talking about. Of course he's going to fly around in private jets and bang 10/10 supermodels at private yacht parties. That's just what Leo does.
Besides, the guy has done more to raise awareness for climate change than any other person I can think of. I think he's earned the right to fly on a private jet once in a while if it makes his life easier. What do you want him to do, get the train? Yeah right.