Back in the summer we shared the story of Jessiva Yaniv – the Canadian trans woman who filed human rights complaints against several waxing and aesthetic salon workers accusing them of transphobic discrimination for refusing to wax her balls/lady spheres/gender dumplings.
Featured Image VIA
Well good news for fans of common sense and reason this week – The Post Millennial who broke and has been covering the story since reports that Jessica Yaniv has now lost every single one of her cases.
The Justice Centre for Constitutional Freedoms issued a news release declaring victory on behalf of their clients, ruling in favour of the mostly home-based salon workers.
The decision noted:
Human rights legislation does not require a service provider to wax a type of genitals they are not trained for and have not consented to wax.
It also found that Yaniv "engaged in improper conduct," "filed complaints for improper purposes," and concluded Yaniv's testimony was "disingenuous and self-serving." Finally, Yaniv was "evasive and argumentative and contradicted herself" while giving evidence.
The cherry on top is that the Tribunal ordered Yaniv to pay $2,000 each to three of the five women represented by the Justice Centre, including one woman, Mrs. Hehar Gill, who had been forced to close her business due to Yaniv suing her.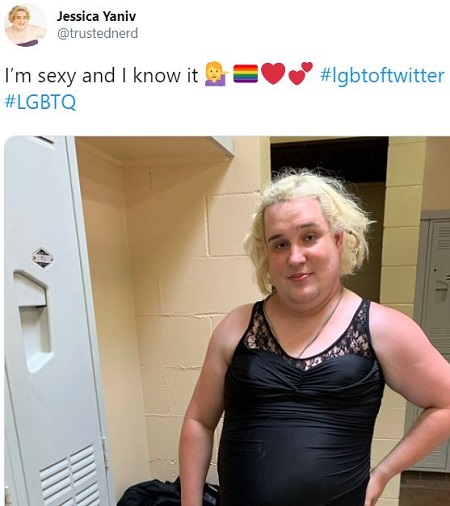 I think this is the common sense result everyone expected but hey, you never know these days. It's just nuts (pardon the pun) that this case wasn't immediately laughed out of court and took 4 months to reach its conclusion. Never mind all the awful things discovered about Jessica Yaniv in the meantime, such as her inclination to chat up underage girls online.
That's not all Yaniv is dealing with – she also had the police visit her home after she pulled out a taser during her interview with Blaire White. Utter psycho.