There's a lot of talk about billionaire financier Jeffrey Epstein at the moment after he was arrested and charged with paedophilia and child sex trafficking and it turns out that he's even more of a weirdo than you would expect being into that stuff.
Featured Image VIA
The latest damning testimony against Epstein comes from a New York Times investigation which revealed that he had a bizarre obsession with eugenics – the idea of improving humanity via controlled breeding. Epstein wished to use his New Mexico ranch as his own private baby farm, impregnating up to 20 women at a time before it would become necessary to freeze his sperm in order to preserve his sperm for more controlled breeding.
The author of the article Jaron Lanier said the following: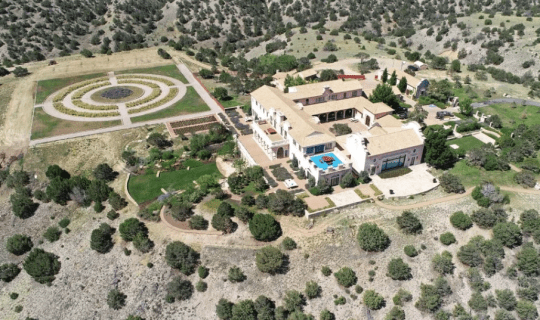 Epstein wanted his 7,500-acre ranch dubbed 'Zorro,' to be a base where he would impregnate 20 women at a time.

He had based the idea on the Repository of Germinal Choice an elite sperm bank stocked with the sperm of Nobel Laureates who wanted to strengthen human genetics with their DNA. It had closed down in 1999.

I suspect that Epstein's parties where he invited academically brilliant, attractive women, may have been a front for him to screen candidates to have his babies.

He also wanted his head and penis to be frozen with cryogenics.
Wow. Why are so many super wealthy and rich people just complete and utter weirdoes? I suppose there's some kind of upper echelon of life that you can't experience unless you're super rich and whilst the rest of us are pottering around trying to make ends meet then you're off worrying about eugenics and cryogenics and having sex with underage girls and trying to freeze your dick. I guess all the money in the world really can't buy you happiness hey?
For more of the same, check out this story about a lazy son killing his millionaire father for cutting his allowance. Ruthless.