Despite everything that was going on in Washington D.C. yesterday, one of the biggest stories on the internet was actually based around someone on TikTok saying that Kanye West was having an affair with celebrity makeup guru Jeffree Starr and that this was one of the many reasons for his upcoming divorce from Kim Kardashian.
Featured Image VIA 
It seems kinda unlikely – although I suppose you can't really discount anything when it comes to Kanye West – but Jeffree Starr has decided that he's going to add fuel to the fire of these rumours by posting the following cryptic tweets: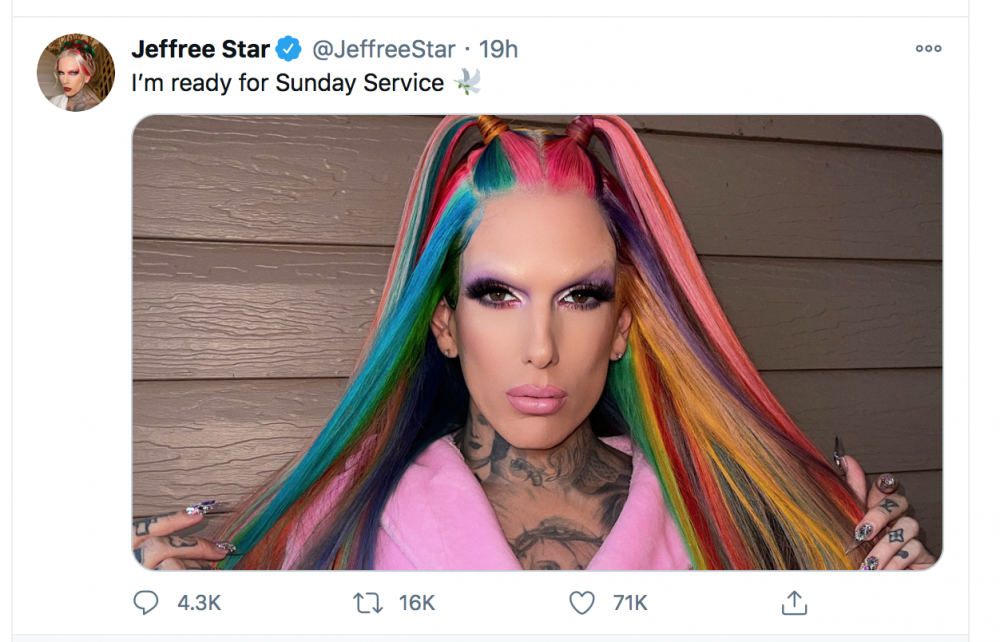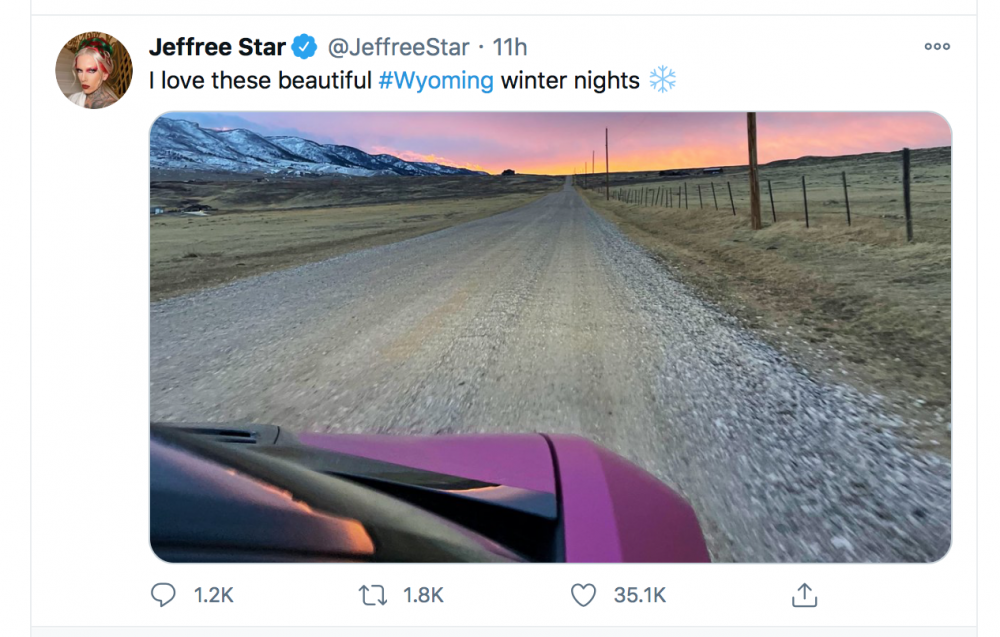 Not sure how they relate to Kanye West? Well, West has a weekly gospel show called 'The Sunday Service' and has a ranch in Wyoming where he's been spending most of his time recently. Not really sure that these photos corroborate the rumours, but it's not really surprising that Jeffree is posting stuff like that to get more attention as we all know what a fame hungry monster he is.
However, it might surprise some of you to know that Jeffree recently bought property in Wyoming and has been living there part time. So technically I guess it's geographically feasible that the two might have been having an affair, but even so I think it's pretty out there in terms of things that might actually have happened. Sure these questions will continue to ruminate throughout 2021 though.
For more of the same, check out when Jeffree Starr's boyfriend allegedly robbed him towards the end of last year. That was really weird as well.