You may have seen at the weekend that Love Island's Molly-Mae Hague was receiving abuse online because she dressed up as Cleopatra for Halloween.
Featured Image VIA
What's wrong with that, you ask? Well many people think it's not right to 'appropriate' other cultures by dressing up in their traditional attire, even though they probably think it's OK to eat Sushi if you're not Japanese or wear green and get pissed on St. Paddy's Day if you're not Irish.
Jason Manford summed up everyone else's thoughts on the matter today when he described the whole thing as 'wanky' and 'wokey':
What a load of bollocks. I always feel like Quite a lefty liberal until I read about 'cultural appropriation'. What a wanky, wokey term. Why don't we can it 'cultural appreciation' and be friends again. (Waits to be accused of #WhiteManSplaining 🙄) https://t.co/bhNFNfGcD6

— Jason Manford (@JasonManford) November 4, 2019
He even had a back and forth with a Twitter user who disagreed with him: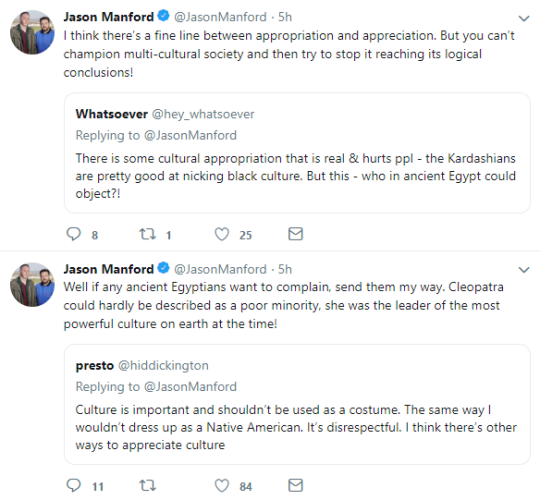 Good stuff. I just love it when comedians or famous people in general speak out against the extreme end of political correctness/wokeness and anything else that can get you 'cancelled' these days. Especially since so many other celebrities are fearful of saying anything.
I also like how he describes himself as a 'lefty liberal' as it's always good to hear the more reasonable voices of either political affiliation.
Ricky Gervais, Dave Chappelle, even Jack Whitehall have spoken out against cancel culture recently. Is it really down to the comedians to talk sense into everyone?