Sick Chirpse has covered a fair bit of dancehall over the years, from the murderous style of Vybz Kartel to the dancing skills of the Black Lion Boys. There's a lot of joy to be found in the sunshine feels dancehall gives off. When the weather is being shit, dancehall can lighten your life.
As influential sounds go, dancehall has done pretty bloody well for itself. Riding reggae's coat-tails from Jamaica right across the globe, the sound is almost as pervasive as reggae itself.
In 1980s Jamaica, cameras weren't as common as they are today, so it wouldn't have been a massive surprise if no one had documented the rise of this new genre. Thankfully, however, someone was around that realised it was worth documenting.
Canadian photographer, Beth Lesser was on the scene and taking some shit hot photos to mark the start of it all. Lesser, and her partner David Kingston, were part of the reggae scene in the 80's, writing and distributing a 'zine called "Live Good Today".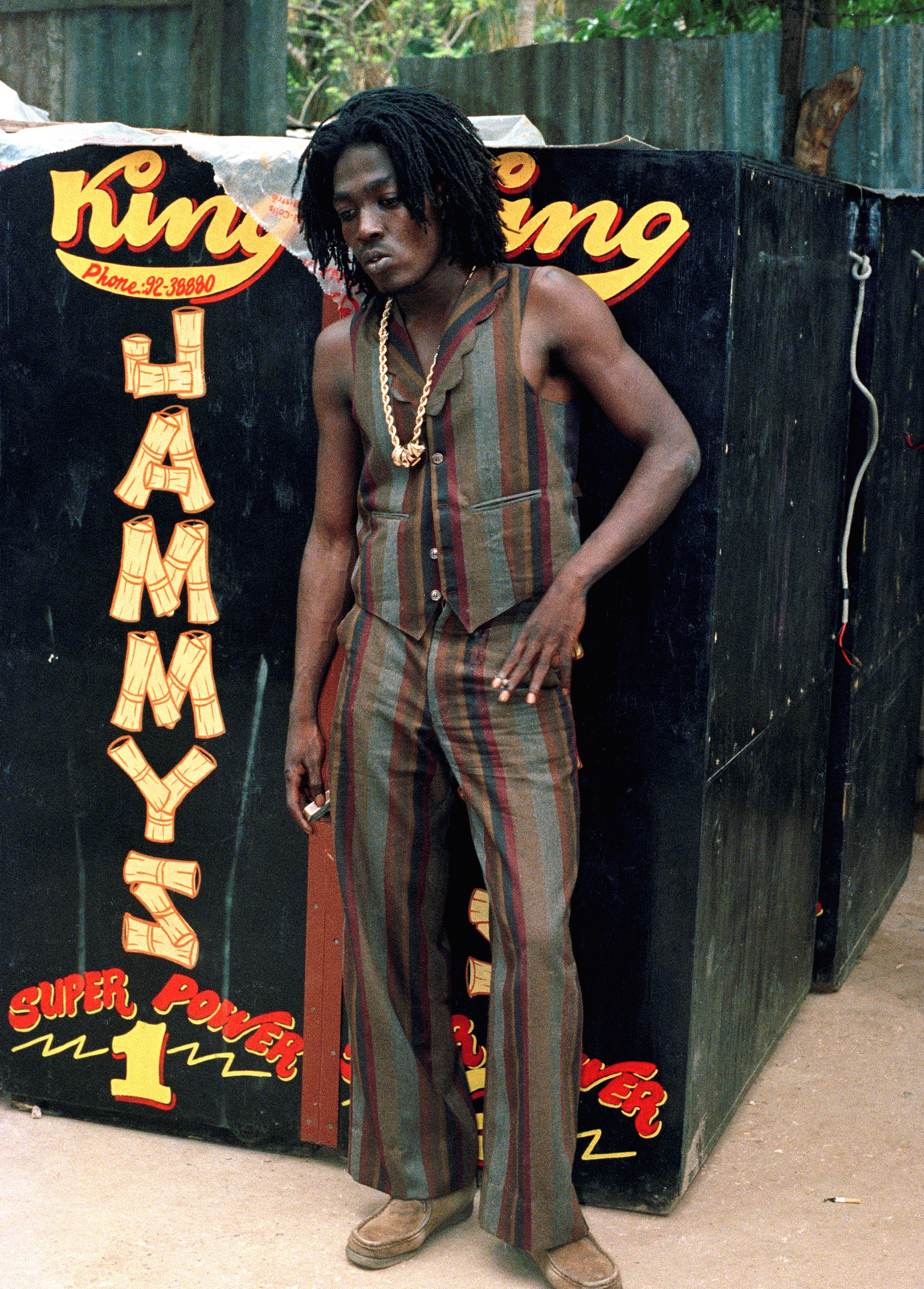 Lesser had first heard reggae in the 70's from her home in Toronto, Canada, it was a foreign sound to her ears, but she loved it. Lesser was so inspired that she decided to travel to Jamaica to get involved in the scene and document the birth of this new creature called reggae.
As dancehall started taking off, the couple got involved in the promotion and publication of this new sound too. Ms Lesser wrote the first book that looks at  the digital revolution in Jamaican music, called "King Jammys". From 1980 to 1990 the couple were submerged in the culture of the region; the images they took are as fresh as fuck.
If you want to see them in the flesh, they are being displayed at the KK Outlet, Hoxton Square, London, until the 30th January, 2016, under the title "From Roots To Dancehall".
Whether you're a dancehall fan or not, you'll bloody love these photos: