Fresh off his viral knockout victory over NBA star Nate Robinson, Jake Paul has set his sights on Conor McGregor and has been relentlessly calling out the UFC star over the last few weeks.
Featured Image VIA
Jake is clearly gassed up after going 2-0 in his boxing career, and turned the disrespect all the way up when cutting this promo on Conor McGregor from outside his mansion the other day:
View this post on Instagram
Oh shit. Conor McGregor can't ignore him any longer after that, can he? This 23-year-old YouTuber not only insults him and his wife, but does it while having the Irish flag draped around his shoulders.
As if that wasn't bad enough, Jake Paul has unfollowed everybody on Instagram except for one person – Conor McGregor's wife Dee Devlin: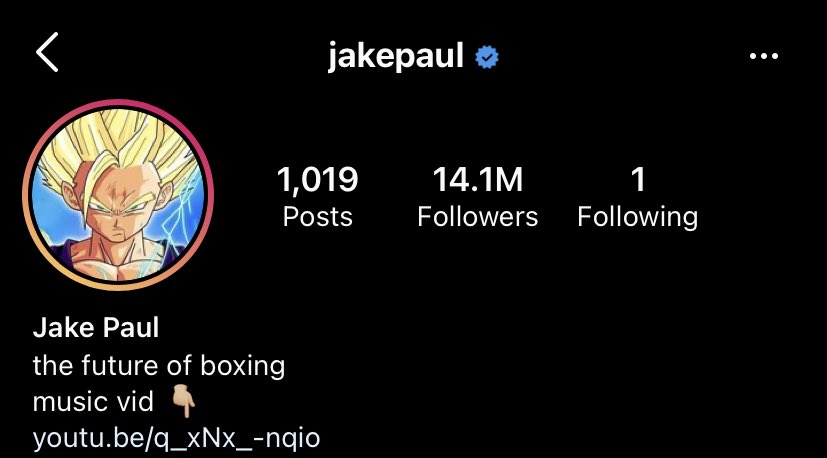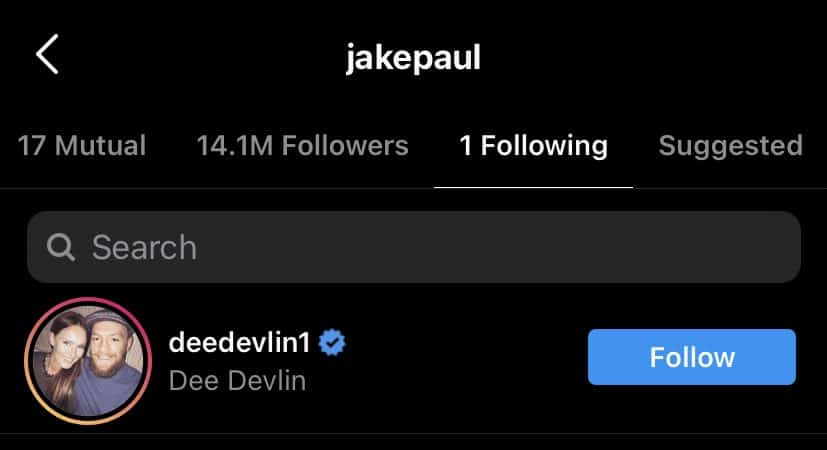 Fair play to Jake Paul – seems like he genuinely wants this fight and is already doing excellent work promoting it. Not really surprising considering what a disgusting amount of money he stands to make, although I'm not sure he's considered the possibility that McGregor could leave him brain damaged in the middle of the ring.
Don't get me wrong, Jake Paul clearly has some boxing skills. But McGregor would absolute kill him if he wanted to. After all McGregor's main attributes are his movement and striking ability. Even with boxing gloves on, this should be easy work for Conor McGregor.
With brother Logan Paul already confirmed to fight Floyd Mayweather in February next year, it's no wonder Jake Paul is desperately trying to secure his own big fight for 2021. And just like the Logan Paul/Mayweather fight, the real entertainment with this one is going to come with the build-up and these two cutting promos on each other all the way until the fight. Especially after Jake Paul already called his wife a 4. Something tells me he's going to live to regret that.
To watch a TV show host ask Jake Paul if knocking out Nate Robinson was racist (seriously), click HERE.