Rage Against The Machine are one of the iconic bands of the 90s/00s and it seems like the world will never again witness such a unique combination of brutal guitar riffs, head smashing funk and political rapping that truly changed the course of popular music.
Featured Image VIA 
To be honest though, we weren't really sure if we would ever see the likes of Rage Against The Machine again as they haven't played a gig since 2011, but a recent interview with bassist Timmy Commerford revealed that a reunion might be closer than we think:
I am a fan of [RATM] as much as I am a member and, like any RATM fan, it's something I hope can one day happen.

My relationship with [frontman Zack De La Rocha] is the best it's been in a long time – and we've known each other since we were little kids. I really enjoy my relationship with Zack right now.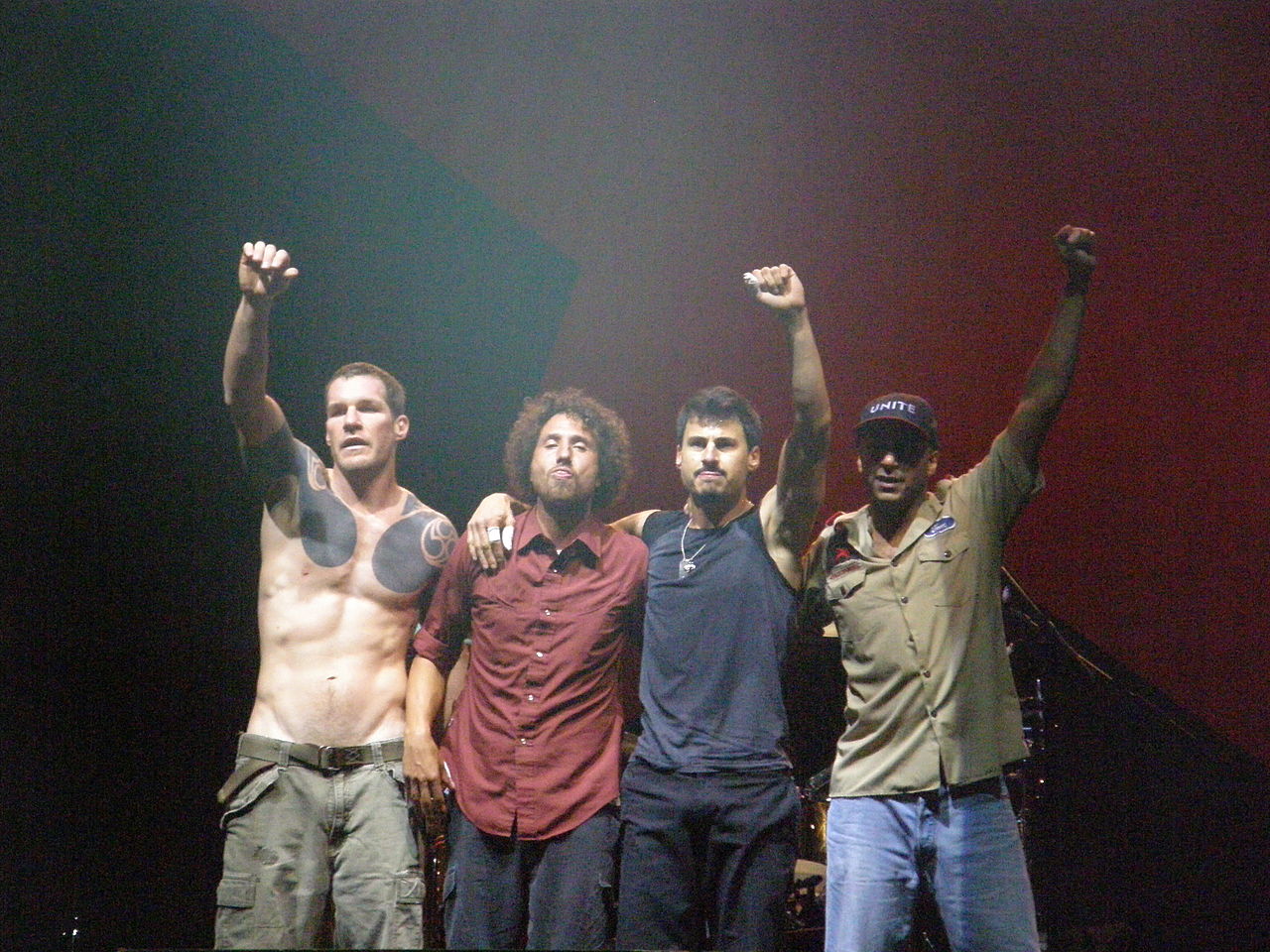 If it gets no better than it is at the moment then I'm happy with that, because I love the guy. I wanna grow up and be an old man and hang out with him., just being bros. That's the most important thing.

I am hopeful, because I believe that's how you do it… That's how you make things happen, by connecting with people in a real way. We're like brothers and the future is bright.

RATM is not broken up, we never broke up. Keep your fingers crossed.
Sounds positive, sounds really positive. It almost sounds like the two might want to work together on new music as well which would be completely awesome and an unexpected bonus.
We can but hope, but with Donald Trump being elected President yesterday, the time would certainly be right for a band like Rage Against The Machine to reappear. In the meantime check out the Prophets Of Rage – the supergroup made up of former members of Rage, Public Enemy and Cypress Hill. Gnarly.