Marvel's Agents Of Shields have been featuring a lot of the Ghost Rider Robbie Reyes this series, which is kind of an unusual move as you would probably consider his character to be more akin to some of the 'grittier' Marvel characters seen on Netflix like Daredevil and Jessica Jones and not network television.
Featured Image VIA 
And to be fair if you thought that then you would be absolutely right, because it seems like Marvel are only using Agents Of Shield to provide an introduction to the character and he'll be moving to Netflix before long. Here's what Gabriel Luna – the actor who plays Ghost Rider – had to say about future plans for him:
People talk about 'Ah man he'd be great as a feature,' which is [an] idea too… It could be in the cinema, it could live on Netflix, whatever it is… It's been talked about, there's definitely deals in place for that potential. But I just take it one day at a time.

I have so much fun now I just want to make sure I get these episodes right.

If they throw more episodes on my plate, I will do my best to do well with those stories as well.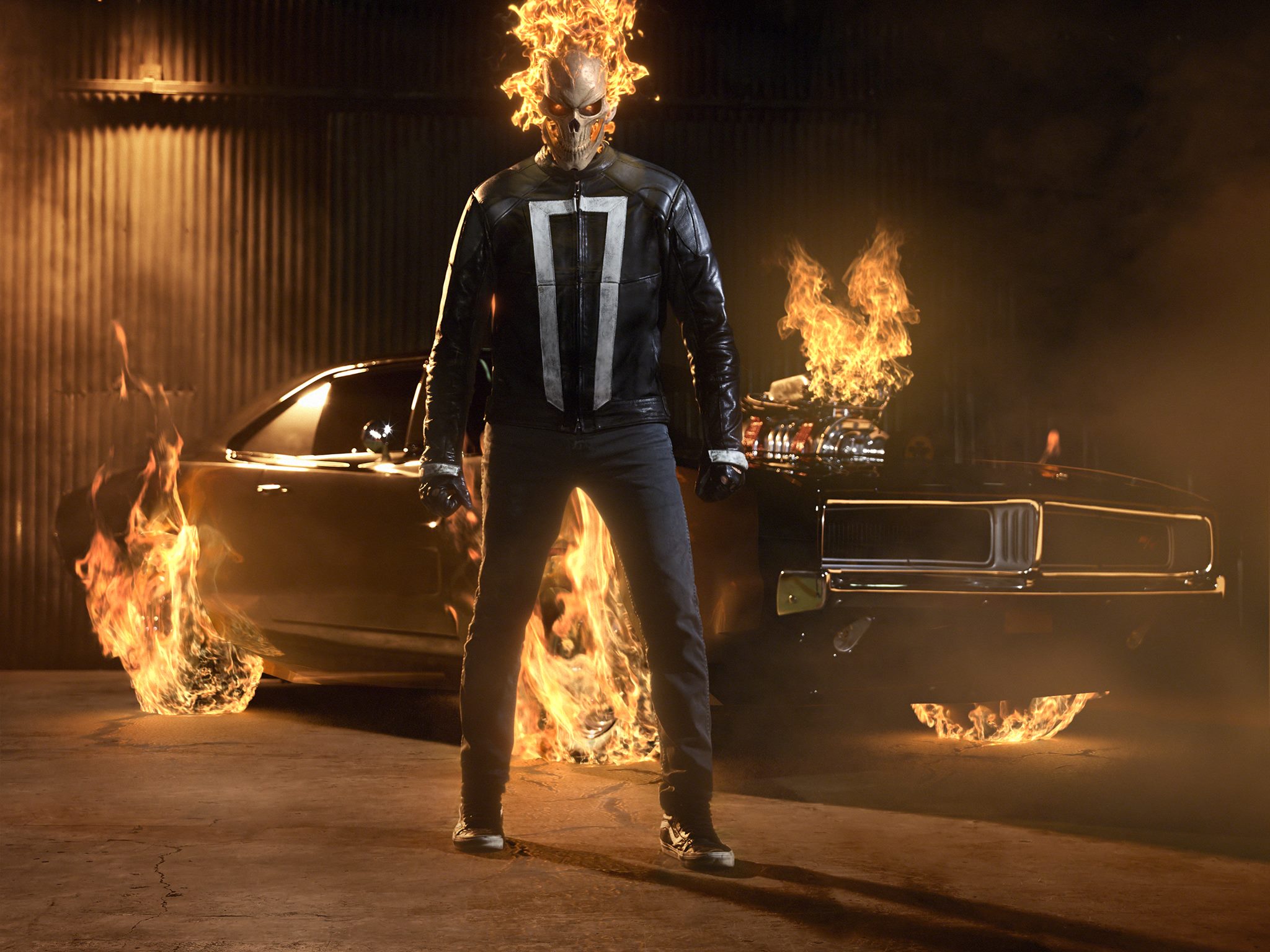 Sounds like something is definitely going on with that there doesn't it? To be honest, who wouldn't want to see a gritty and violent Ghost Rider television series? Or hell, maybe even a movie with both Nicolas Cage AND Gabriel Luna as duelling Ghost Riders? Yeah, I doubt that will ever happen but a guy can dream right?
For more Netflix, check out these secret codes that give you access to absolutely everything on there. You're welcome.