A holiday package run by Colombian-based the Good Girls Company is offering tourists a chance to go on a trip between November 24th – 27th on a mystery Caribbean island.
Images VIA
The company has caused controversy over its holiday packaging as it appears that customers will be offered unlimited drugs and sex. A "high profile British pop star" has allegedly already signed up on the trip. The mystery singer paid £3,100 for the ticket where guests will have access to 60 high-class prostitutes for "unlimited sex". Another famous America singer will also be on the holiday, adding to the total of 23 guests attending the controversial holiday.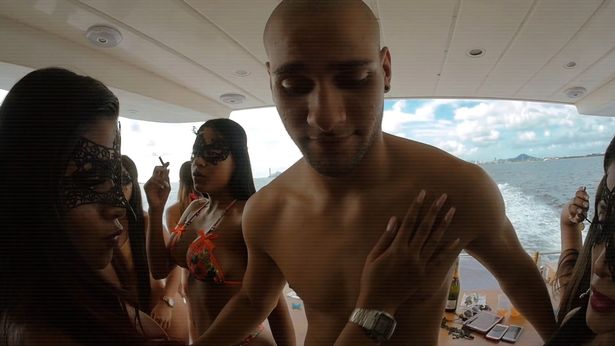 Now it has been revealed that anyone paying the average £1,140 price tag for the gold package will be given a villa with a "perfect view" (although I doubt that's what the punters are actually going for). The Good Girls Company claims on its website:
If you want to feel like a king, this is your best option, enjoy the best exclusive trip for three, you and two girls, as your loving girlfriend, the first in services, attention and events.

All meals, transportation, spa pass, horse riding, VIP night club experience, bottle of champagne, horse riding, helicopter tour, extras, events, tours, and of course your executive villa are included.

Just sit back, relax and enjoy the ride.
Two videos advertising the resort show tourists arriving for sex, drugs and alcohol, although these have since been removed by YouTube and Colombian officials have condemned the controversial trip. Here's one of the videos that made it through, but be warned, it's NSFW so don't watch it if you're boss is knocking about:
Cartagena's Interim Mayor Sergio Londoño Zurek has taken to Twitter to say:
Unacceptable that they want to sell us as a sexual destination. That is not the tourism we represent.
The country's Interior Minister also said: 
This does not respond to policies against sexual offences, sexual abuse, pornography and for that reason we would not give it authorisation.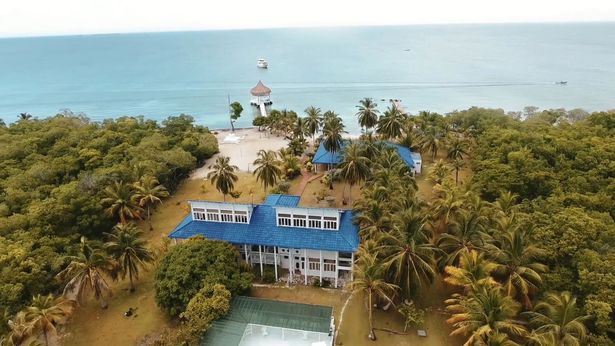 I guess the question now is, will this holiday go ahead? It's certainly riled a few feathers and understandably – it sounds like 'Wolf of Wallstreet' but on an island. And how about the health and wellbeing of the sex workers? It just seems like a bit of a free for all and there would be no one there to protect the girls if something went wrong. Although if it doesn't go ahead then it looks like there are going to be some seriously miffed pop stars this November… Magaluf it is then.