What do we keep saying about updating your online passwords? Following Anonymous's threats to wage cyber war on ISIS it looks like the terror group has beat them to the punch by hacking the U.S. Central Command's Twitter and YouTube accounts.
The hacker claimed to be an ISIS affiliate named 'CyberCaliphate' and began Tweeting images of internal CENTCOM documents and confidential data.
CENTCOM says:
We are aware of the issue (and are) taking appropriate measures to address the matter.
Both accounts were suspended as soon as CENTCOM got wind. Here are some of the things that were Tweeted beforehand: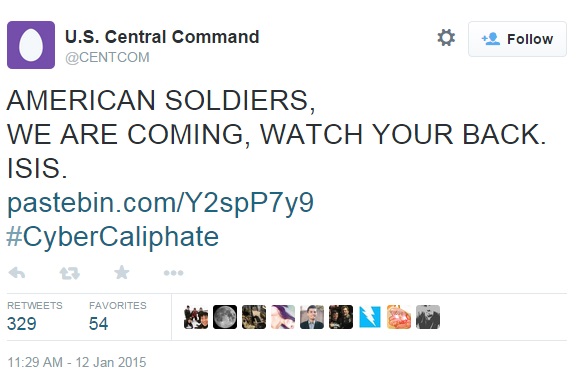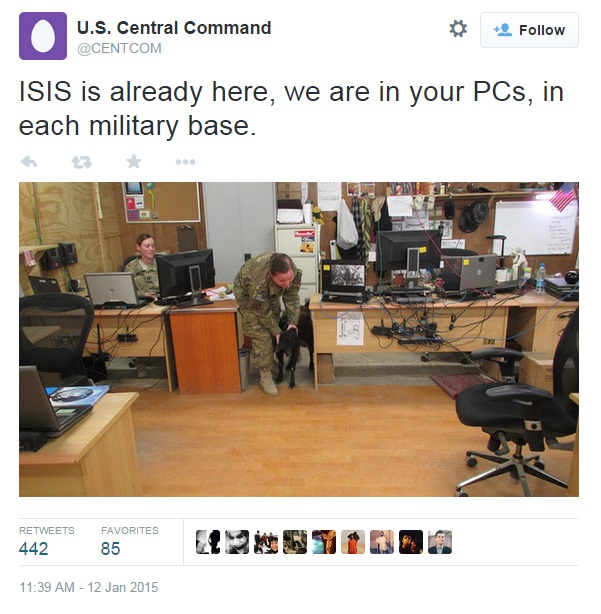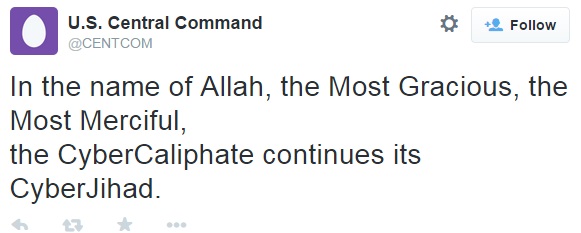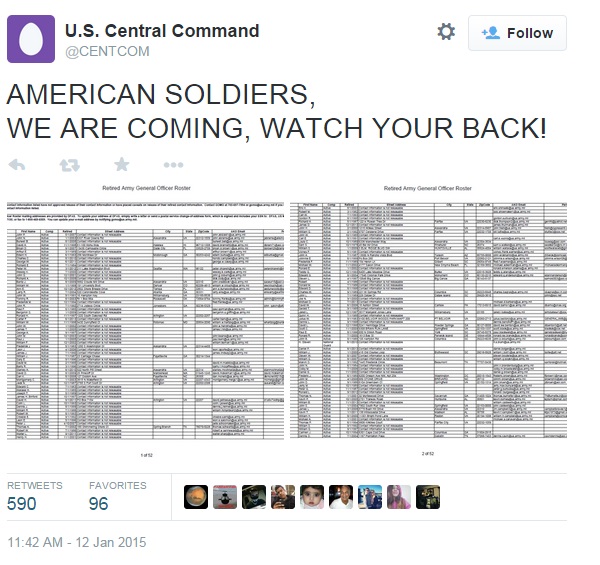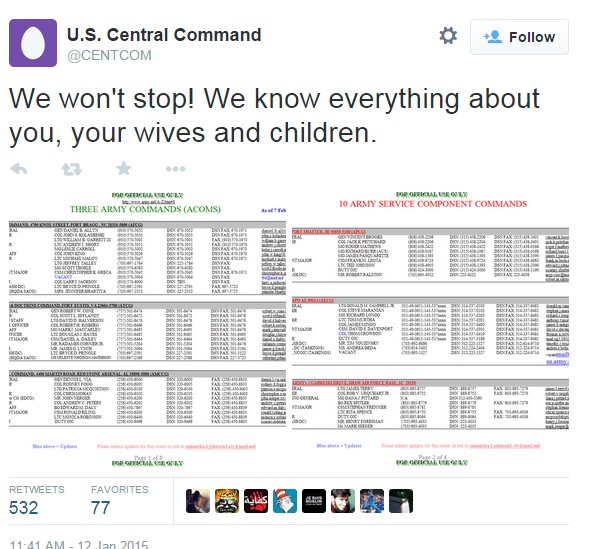 American and coalition war planes have been undertaking air strikes against ISIS in Iraq and Syria.
Whoever the ISIS hacker is, looks like he's enjoying himself a lot more than the guy who quit after he was made to clean the toilets.