I asked earlier today why ISIS had been so quiet recently when I was talking about their new MMA steel cage training facility. I kind of wish I hadn't after they've released probably what could be their most sickening execution video yet.
The seven minute long video features ISIS executing 16 prisoners who they have accused of spying on them. The prisoners are separated into three different groups and each of them were subjected to a different method of execution.
Images VIA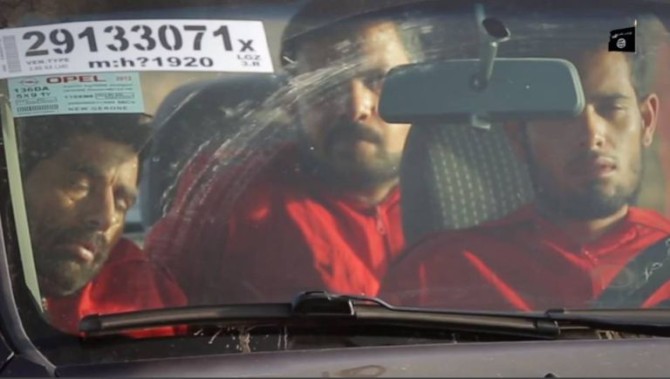 By far the most creative/sickening/disgusting were five men who were locked inside a cage that slowly submerged under the water, drowning all five of them. Another group of four men are driven out into the desert in a jeep and then blown up by a militant wielding a grenade launcher. The final seven men are shown being forced to admit to their crimes before explosives around their neck are detonated, blowing them up.
Needless to say I'm not linking to the seven minute long video because it's completely disgusting and awful and has thankfully already been taken down by people that realise that this kind of stuff shouldn't be posted on the Internet. However, it is important to be reminded about the atrocities that ISIS are committing and how dangerous and messed up they are. We can only hope that Task Force Black and everyone else involved with taking them down are working behind the scenes to stop more completely sickening events like this from happening in the future.