ISIS have stepped it up yet again in their campaign of terror by allegedly burning a captured Jordanian pilot alive in a cage. This comes only a couple of days after they beheaded a Japanese hostage after Japan refused to negotiate over their release.
26 year old Jordanian air force Lt. Mu'ath Safi al-Kaseasbeh's plane was shot down in December as he was on a mission for the U.S. led coalition group against the terror suspects and he has been held captive ever since. Jordan has been frantically trying to negotiate his release with the terrorist cell over the past few weeks, but today ISIS instead decided to forget about this and release a sickening video of his murder entitled 'Healing of the Believers' Chests'.
The video shows al-Kaseasbeh standing in a cage with a line of flammable liquid leading up to him. The liquid is then lit and the cage is slowly engulfed in flames. The video itself has only been online an hour or so but most sites have pulled it. Their are a bunch of pictures on ISIS related Twitter feeds out there too but we've decided not to publish them because they really are gruesome. If you desperately want to see any of them though then they aren't that hard to find on the internet.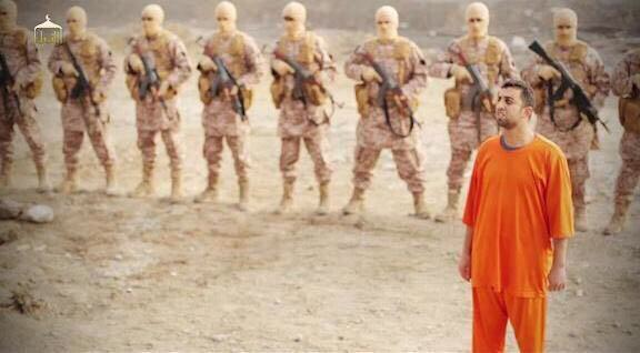 The narrator of the video blames al-Kaseasbeh's death on Jordan's association with the anti ISIS coalition, as they seem to blame the deaths of most of the innocent people they capture. Following Japan's refusal to negotiate with them over the lives of two hostages last week, ISIS did demand that Jordan release suspected suicide bomber Sajida al-Rishawi in exchange for al-Kaseasbeh. Although Jordan indicated they were willing to co-operate, they wanted some proof that al-Kaseasbeh was still alive.
Unfortunately that proof was provided in the video of his alleged death that was just posted. How much worse are these guys going to get before we manage to stop them?