It's been a while since we've heard from the ISIS bride Shamima Begum, but I'm sure that her latest move is going to infuriate people – even if it's not technically down to her doing it.
Featured Image VIA 
It turns out that even though she's been stripped of her UK citizenship, Shamima is still entitled to legal aid from the British taxpayer to fight against the decision to strip her of her UK citizenship. You probably want to know how the hell this has been allowed to happen, so I'll try to explain it to you although it does sound kinda weird and dumb from what I've read.
Shamima herself has not applied for legal aid as she's still stuck in a refugee camp in, but according to The Daily Mail (I know, not the best source) the Legal Aid Agency (LAA) has accepted that her family can launch an appeal on her behalf. However bizarrely, two legal firms have applied for legal aid on her behalf, with one instructed by her family and another by some random third party (who I guess might represent ISIS or something?). The LAA has only accepted the bid from her parents.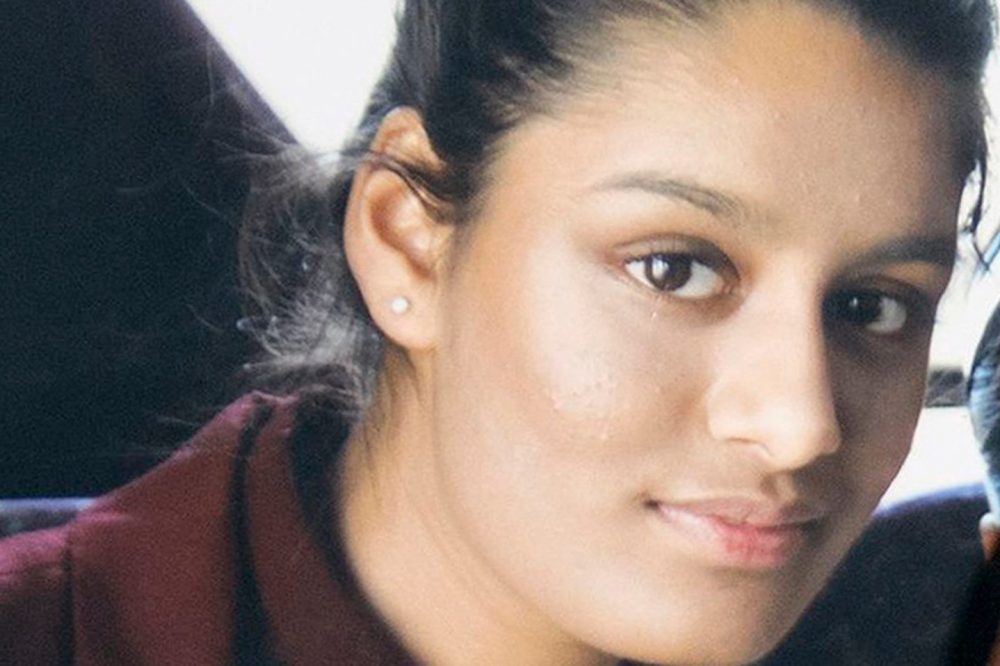 Obviously everyone is really pissed off about this as Legal Aid has been denied previously to people involved in high profile cases such as people affected by the Hillsborough disaster and the Hyde Park bombings. I'm gonna put my hands up here and say that is pretty ridiculous when we're dealing with someone who ran off to join a terrorist organisation that wanted to destroy the western way of life. Yeah, it's sad that three of her babies died and she's had a majorly shit time and maybe her citizenship shouldn't have been revoked, but it's kind of a joke that regular people over here are now going to have to pay to fund her campaign to get it back.
Might as well just give it her back and save everyone the cost, especially when you consider that the case might run into the millions of pounds. It's being held before the semi-secret Special Immigration Appeals Commission (Siac) which are apparently the most complicated legal challenges that the government can face, based on long standing laws and complex MI5 intelligence reports.
It's expected to cost millions of pounds and go on for several years, which is just brilliant really isn't it? Can't think of anything more useful to spend our tax money on than this – can you? Maybe sorting out a no deal Brexit actually and then not bothering with it. Flame emoji.
For more of the same, check Shamima out claiming that she was brainwashed. Not sure if that's a good excuse for this one.