An 80-year-old woman has revealed she 'felt like a virgin' the first time she became intimate with her 35-year-old toyboy lover from Egypt.
Featured Image VIA
Iris Jones, a retired cleaner from Weston-super-Mare, Somerset, was chatted up by Mohamed Irbriham over Facebook (of course) after he came across her profile and messaged her, and within 2 weeks of online flirting he declared his love for her.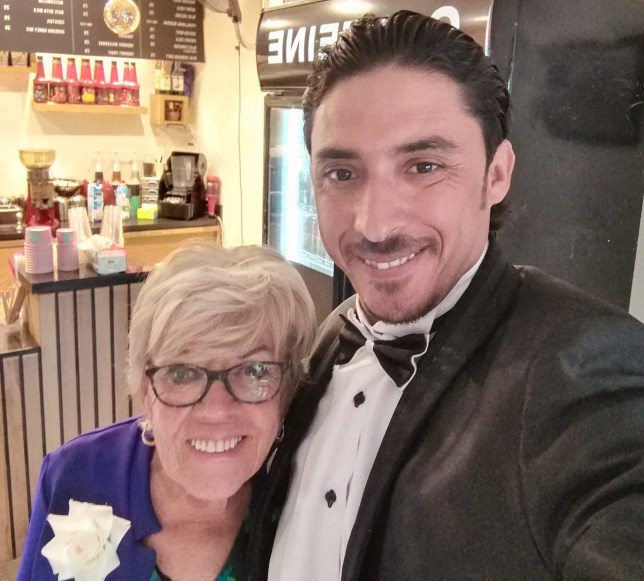 In November, Iris flew over to Cairo to meet the 6ft 2in hunk and the two hit it off in person right away. They even tried to get married that same week but sadly Iris didn't have the right paperwork.
Iris told The Mirror that her ex-husband used to call her 'frigid', but she became intimate with Mohamed within hours of meeting him for the first time:
It was incredible. I felt like a virgin again. It wasn't easy but it was very loving and romantic.
Iris says her two sons, Steve, 54 and Darren, 53, are concerned that Mohamed is only after their mum's money, but assures there's nothing to worry about because Mohamed has offered to sign a pre-nup:
If he's marrying me for my fortune he'll be sadly disappointed, because I live on a pension.

I've spent years making other people happy, now I just want to marry the man I love before I die.
Iris says she hopes Steve and Darren – both in their fifties – will learn to call 35-year-old Mohamed 'dad' one day. Lol.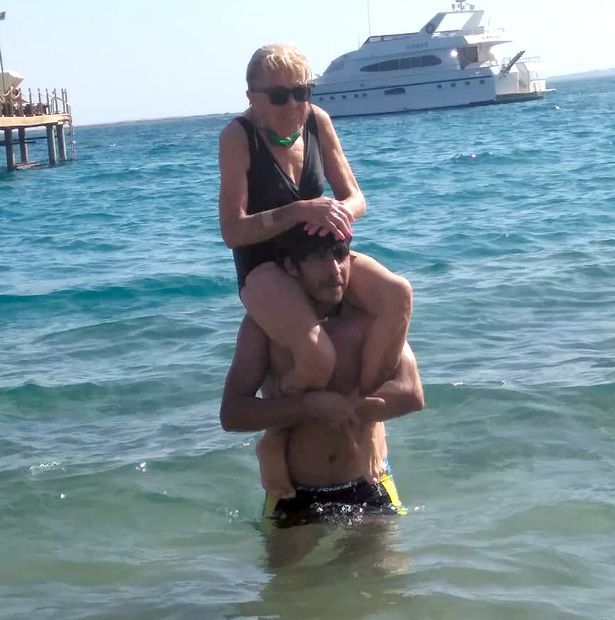 I don't mean to sound cynical, but I think we can all figure out what's going on here. 80-year-old Iris has already told toyboy lover Mohammed that she lives on a pension and has no money and presumably the pre-nup that Mohamed proposed has convinced her that he's not interested in inheriting her £200,000 bungalow.
So what else could a lover 45 years his senior have to offer? Um probably a British passport which would come in handy now as apparently he lost his job as a quality inspector after spending too much time with Iris and will be able to earn way more regardless working in the UK.
So, does that mean Iris should break this relationship off? Not necessarily. After all she's 80 years old and dating a fit and healthy 35-year-old Egyptian dude. She's no doubt the envy of all her friends at the bingo hall. Might as well enjoy the ride while it lasts and make him work for that passport – I'm talking leashes, nappies, strap-ons, the works. Leave him with zero dignity. That should determine how much he truly wants to be with Iris after all.
Sadly for Mohamed, he's too old for Gaynor Evans – the London GILF who claims the secret to staying young is having sex with men in their 20s.