Based on a new law in southern Iran, camel owners are now obliged to install registration plates on their animals so that they can be identified in car accidents.
Featured Image VIA
Mohammad-Sharif Khaleqinia, the secretary of Iranian Central Task Force to Combat the Smuggling of Commodities and Currency in Sistan and Baluchestan Province, said:
We are going to give identity cards to 35,000 camels during the first phase of issuing license plates for them.

95,000 animals have been given license plates since the beginning of the new Iranian year.
The traffic of camels in the roads of Sistan and Bulachestan during the night has become a huge problem with regards to accidents, losses and damages.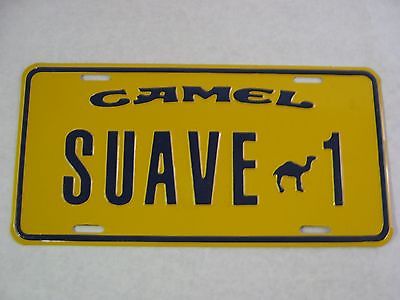 At the moment, people have a huge issue with regards to finding out the camels' identities, which in turn means their owners can't be recognised. By issuing license plates, the owners will feel more responsible for their animals and hopefully this will stop the issue of animal trafficking.
It all sounds like a pretty good setup. The only issue is, where will they fit the license plates? Maybe they'll hammer them into their humps? Although whatever they decide, it's probably going to be pretty cruel. Better not tell PETA – they'll have an absolute hissy fit.