A company over in Texas named BlueBell Creameries has come up with a brand new product named the 'Camo 'n Cream' camouflage ice cream.
Featured Image VIA
Not really sure how camouflage ice cream would work (sounds a bit like tartan paint) but the ad picture sure does look good. Apparently it's a combination of pistachio almond, milk chocolate and cream cheese flavours. That sounds damn good.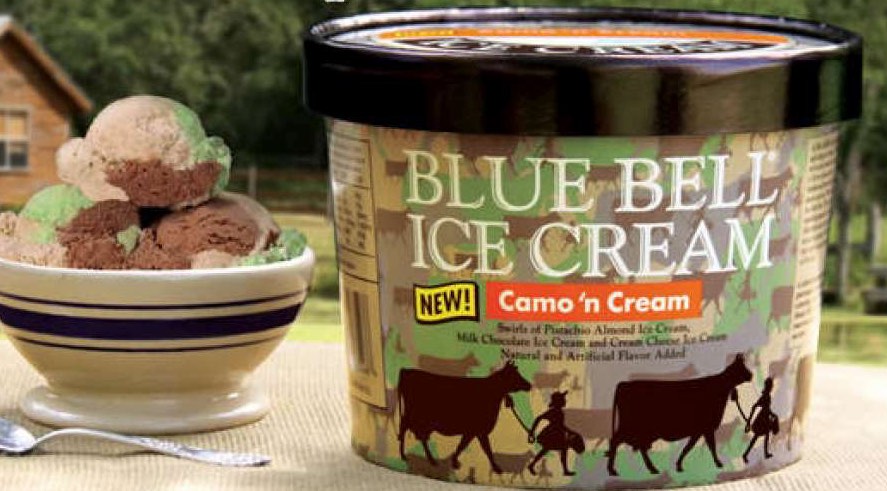 The packaging features woodland pattern camouflage with pictures of girls pulling along cows on the front. Those facts combined with the fact that it was produced in Texas makes me wonder if this was released during the hunting season. Signs point to yes.
Still, it does sounds really tasty. Not like this fried chicken flavoured ice cream that made its way out of Japan. What were they thinking?