Zlatan Ibrahimovic is a sickhead – he's so sick that in France and Sweden he even has verbs named after him. In France, the verb Zlataner can be translated as 'to dominate – on or off the field' and in Sweden it means pretty much the same thing although it's defined as 'to dominate with force.' Either way I don't know many modern day icons that have verbs named after them so that's impressive in itself. And now Zlatan has achieved something else almost as cool as that – he has had his own burger named after him.
The burger is called Le Zlatan and is said to be as strong and powerful as the Paris Saint Germain forward. It's available at Doddy's Cafe in the outskirts of Paris and is the brainchild of its owner, Jean-Philipe Grandin who told Le Parisien that the burger was 'a cheese and taste character, just like Ibrahimovic' – whatever that means.
The burger itself sounds like a monster. It's a 600g beef patty minced with onions, bacon and three types of cheese – Cheddar, Emmental and Auvergne Bleu – all contained in a unique bun made by the restaurant to especially compliment Le Zlatan. Apparently it has also dominated people like Zlatan does on the pitch as Grandin claims that only 7 people have managed to finish it so far. If you're interested in heading to Paris and attempting to conquer the Zlatan though be warned – it'll set you back £25, but that's probably worth it for all that meat.
Here are a few pictures of Le Zlatan in all its glory and also a news report on it – you really gotta check out the news report on it to appreciate how huge it is because the pictures don't really convey this at all. There's also a really funny interview with a French guy who says that he has definitely been Zlataned after attempting to beat the burger.
☛ More Burgers: Guy Beats 8 Pound Burger Challenge But Restaurant Owner Is Mad At Him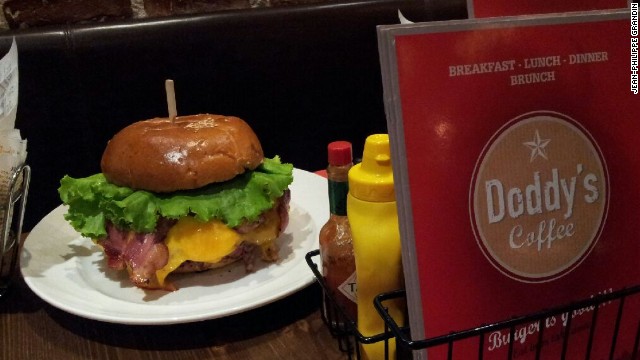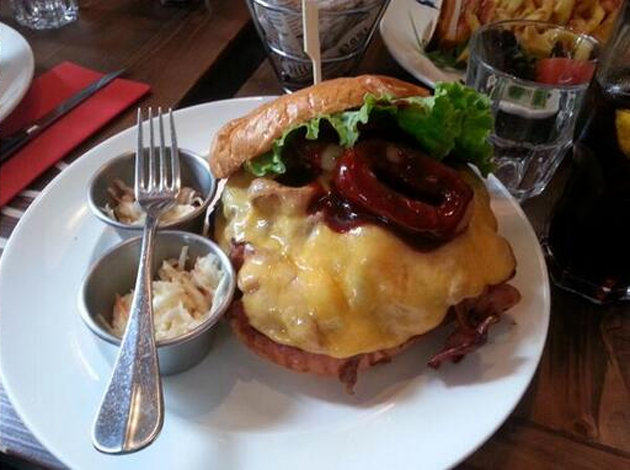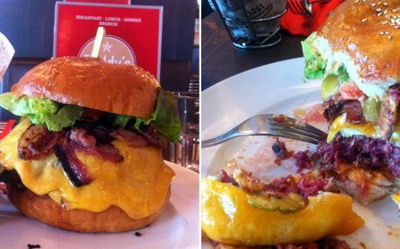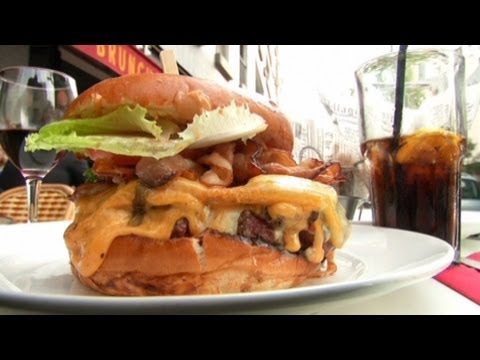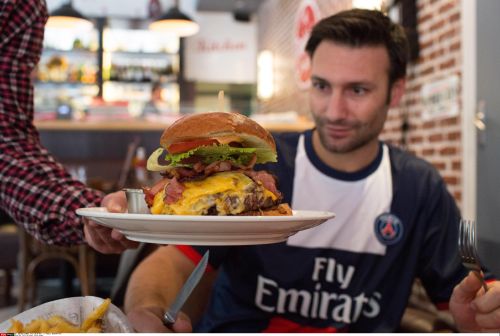 [yframe url='http://www.youtube.com/watch?v=Ik0mxcPaW1M']