Nobody ever wants to have their mugshot taken because nobody wants to go to jail and be accused of a crime, but if you do end up in that situation then you definitely don't want your mugshot to end up going viral because you look like a complete idiot in it.
Featured Image VIA
Unfortunately this is exactly what has happened to 28 year old James Flynn from the West Midlands, who is currently wanted for harassment and making threats because he's got one of the worst hairstyles in history, with one person comparing it to an Aldi barcode. Naturally, when his picture was posted on the West Midlands Police Facebook page, instead of trying to help find him people instead chose to make jokes about his awful barnet. There are some real classics in here too: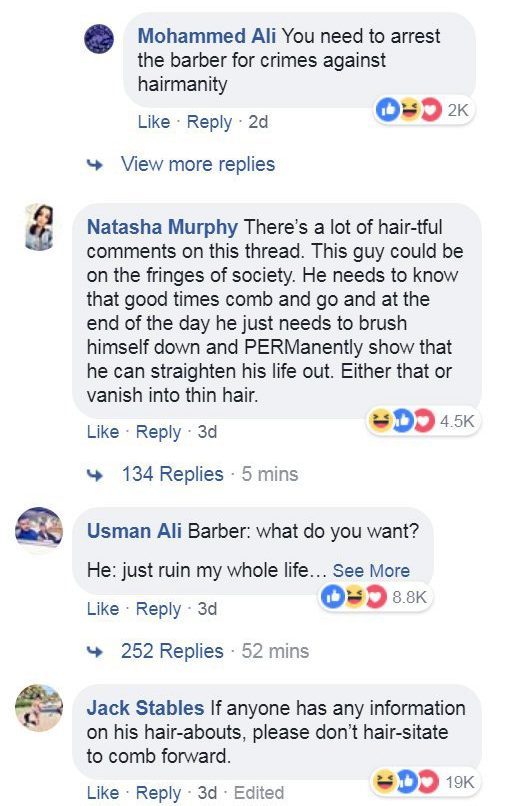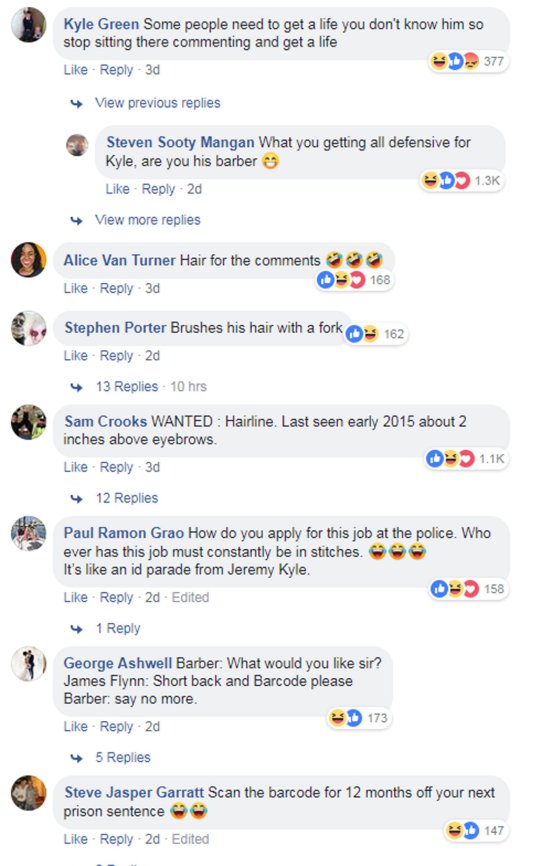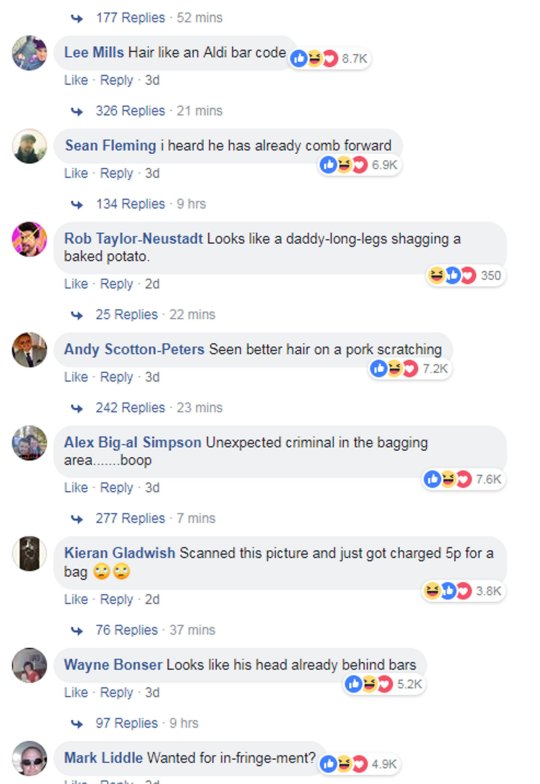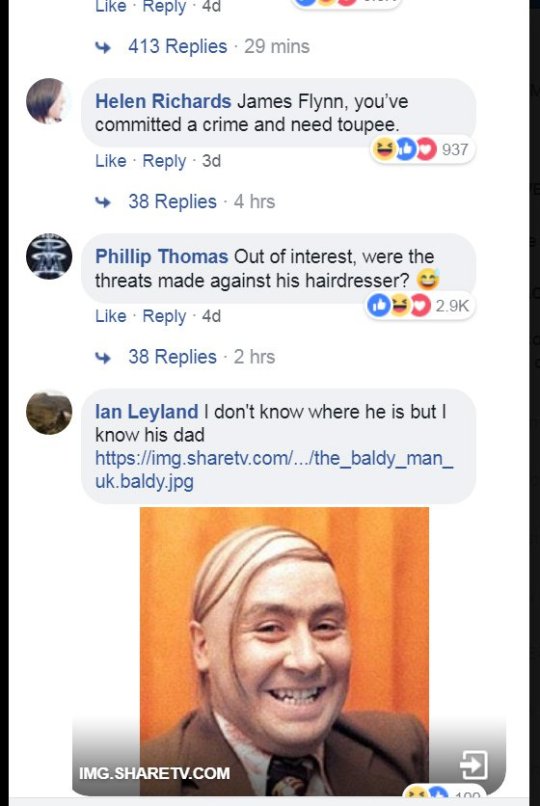 I mean that is all jokes isn't it, especially when you consider what this guy looks like. Although his crimes are obviously serious, you've kinda gotta agree that his hairstyle probably is legitimately his biggest crime. How the hell can anyone go around looking like that and expect to be taken seriously? Probably why he's so angry and threatening in fairness – it's a problem that can probably be easily solved with a decent barber. Just saying.
For more of the same, check out this guy with a huge neck and his mugshot. Ridiculous.