We're usually told when it comes to penises that bigger is better, but how big is too big? Well, how about big enough to get your photo removed from Instagram even though you're wearing underwear?
Featured Image VIA
Indeed that's the 'problem' Jason Derulo is dealing with this week after IG removed the now infamous photo of him showing off his dick because it 'violated the platform's community guidelines on nudity and sexual activity'.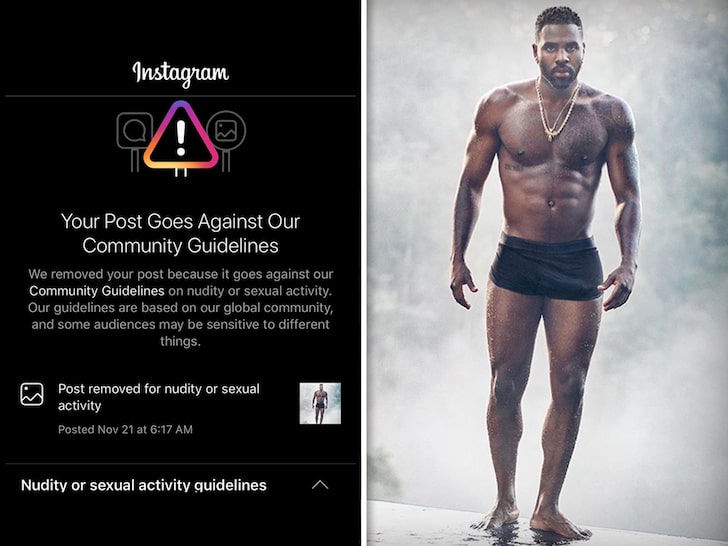 An Instagram spokesperson said they took down Jason Derulo's photo specifically because it contained 'aroused genitalia'. Yikes!
To be fair to Derulo, he admitted to TMZ that he had a "semi" on, but disputes any claims that he was fully aroused:
Cheers for the biology lesson Jason.
Many are now wondering whether Instagram is jealous of Jason Derulo's huge dick, and if that's the real reason they took the pic down. I mean the guy can't help how big his dick is, and it's not like he had it out and was waving it around, he was wearing underwear the whole time. OK maybe it was 'semi-aroused' but I guarantee you if a guy with a small dick took the same photo and was also semi-aroused IG would leave the pic up. That's small dick privilege right there.
Speaking of which, here's a man with a one inch penis opening up about living life with a micropenis. Wouldn't want to get in a sword fight with Jason Derulo, that's for sure.