Indonesia has announced its priority list for the COVID vaccine and it includes all the usual essential people at the top – healthcare workers, frontline employees, and… Instagram influencers?!
Featured Image VIA
As covered by SBS, influencer Raffi Ahmad, who boasts 50m followers on IG, was literally next to President Joko Widodo as the world's fourth most populous country kicked off its vaccination drive last week.
The 33-year-old celebrity wrote under a video of himself receiving the vaccine:
Alhamdulillah [Praise be to God] a vaccine … Don't be afraid of vaccines.
Which might provide a clue as to why influencers in Indonesia are being prioritised to receive the vaccine. Naturally there's a lot of fear, doubt and anxiety around the vaccine, and not just from idiots and anti-vaxxers. There are plenty of regular, rational people out there who are understandably hesitant about receiving the coronavirus vaccine. So what's the best way to convince a country with a population of 270 million that the vaccine is safe, quick and easy? Like it or not – you get influencers like Raffi Ahmad to tell his 50m followers that it's all going to be OK.
Especially in Indonesia, which is among the top global users of social media platforms like Facebook, Twitter and Instagram, but only at 37% for "people who are willing to be vaccinated".
Ahyani Raksanagara, head of Bandung's health agency, told Reuters the influencers would "hopefully convey positive influence and messages" about the vaccines, and especially to young people.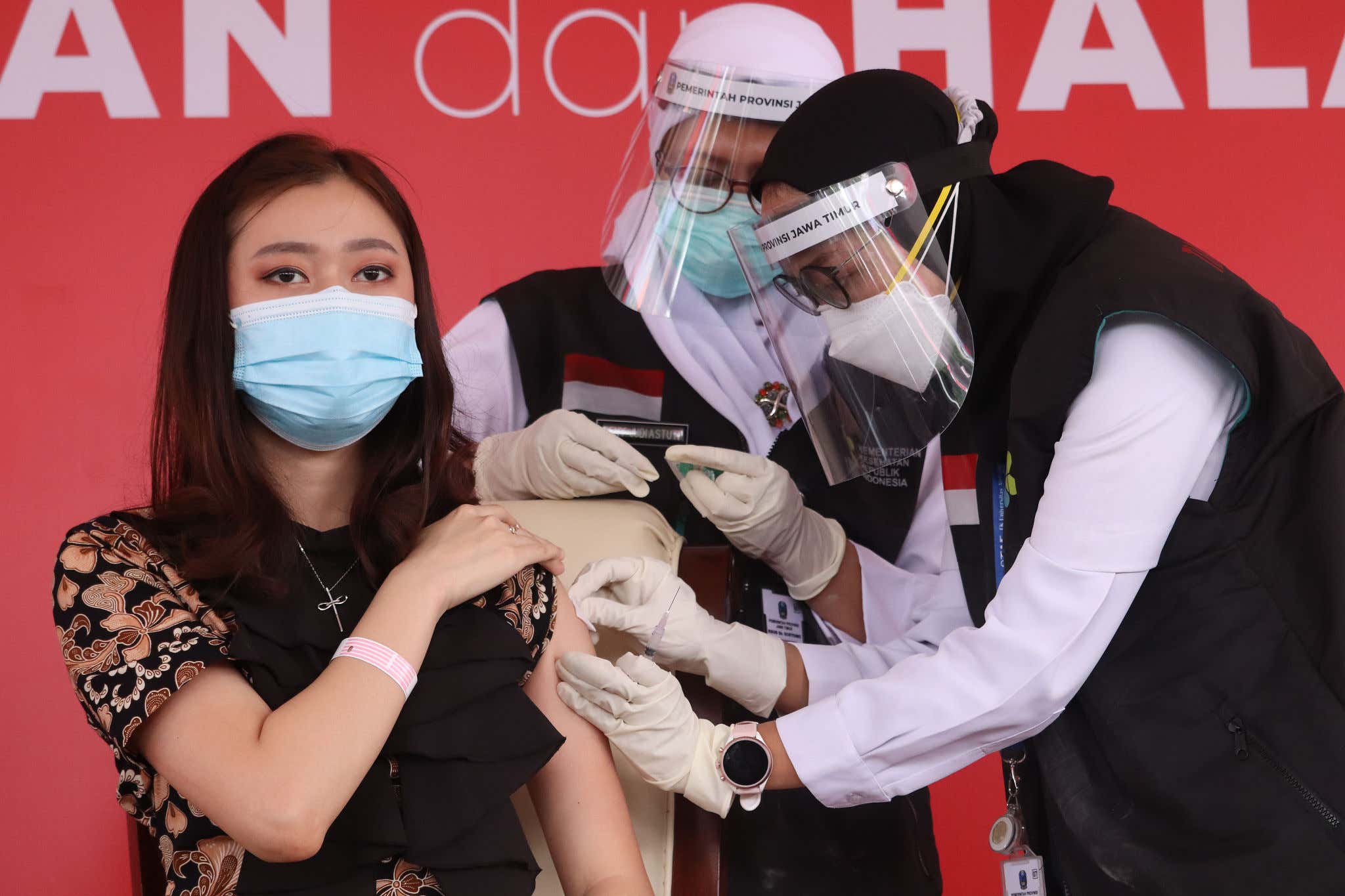 So it would be a bit like Kim Kardashian or Gemma Collins being prioritised for the vaccine so that the rest of the US/UK felt more comfortable with it. It does make sense I guess if the agenda is to convince everyone to take the vaccine, but at the same time just the idea of an influencer being prioritised over, well, pretty much anyone else is just a tad bit infuriating. I mean aren't they prioritised enough already? How long before these influencer types are literally running the world?
Well, anyway, will you be taking the vaccine? Or do you need one of the Love Island lot to take it first before you're sure? Let us know.
For the Instagram influencers exposed for having photoshoots done inside a fake private jet set, click HERE. How are we supposed to trust them now?