A sexually frustrated Virginia man blew off his own hand while trying to make homemade explosives which he planned on using in a revenge attack against 'hot cheerleaders', according to the NY Post.
Featured Image VIA
Cole Carini, 23, turned up at a hospital last week with one hand missing, plus fingers missing on the other hand, and shrapnel wounds to his neck and throat. He claimed he had just had a devastating lawnmower incident, but investigators found his garden overgrown.
They instead found evidence of a recent explosion, with explosive materials, rusty nails, pipes and pieces of flesh. They also found parts of a scorched letter that referenced tension "as he now approached the stage of hot cheerleaders".
Part of the letter's remains also referenced Elliot Rodgers – the king of incels, basically:
I will not be afraid of the consequences no matter what I will be heroic I will make a statement like Elliott Rodgers.
Rodgers killed himself back in 2014 after slaughtering six people, including 2 women, outside a sorority house in Santa Barbara, California. He left behind an incel manifesto which justified violence from involuntarily celibate men against women for rejecting them as sexual partners.
Here's Cole before losing his hand: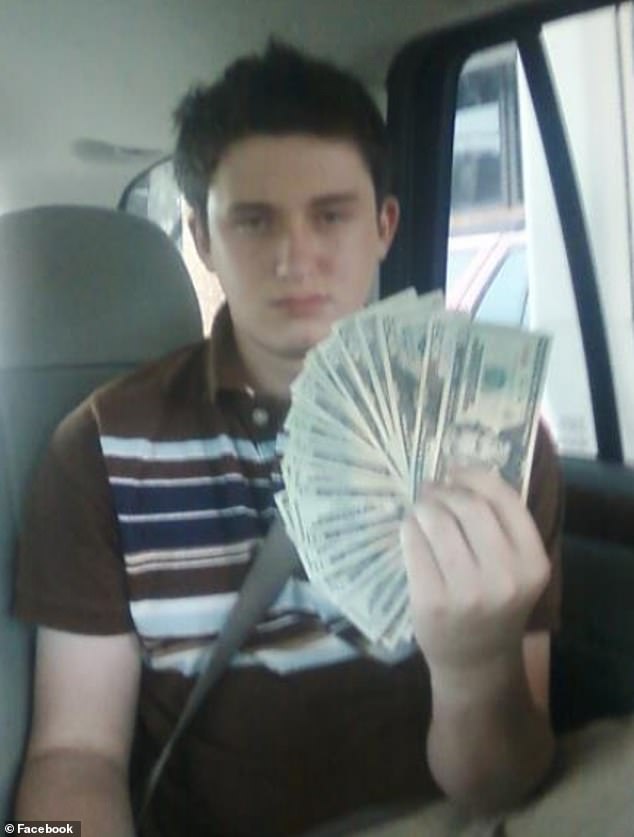 Cole is now being in held in custody so we should thank our lucky stars his homemade explosives blew up in his face and scuppered his plans to blow up a bunch of hot cheerleaders. The fact he lost one hand plus the fingers on his other hand is just a delicious bit of irony. This guy is probably going to prison for a long time and he won't even be able to wank away the boredom. Guess he should probably learn how to use his feet?
He now potentially also faces the opposite problem to being involuntarily celibate – being involuntarily promiscuous. Not an incel, but rather an "inpro". That's if his jail buddies have anything to say about it. Oh well, couldn't have happened to a nicer guy.
For a look at our Incel Files series, featuring the most disturbing incel conversations from around the web, click HERE.