Charlie Brooker's hit TV show 'Black Mirror' will be turned into an immersive experience at London's Barbican Centre this summer.
Featured Image VIA
The show, which has already come dangerously close to predicting the future (PigGate, Boris Johnson and the Marmite shortage to name a few) is being converted into an installation for an upcoming exhibition, 'Into the Unknown: A Journey Through Science Fiction'.
For this, the Barbican's Silk Street entrance hall will feature a six foot video installation based on the 15 Million Merits episode. In case you don't remember, this episode was set in a dystopian future where people had to earn merits on exercise bikes in order to audition for the X-Factor-style show.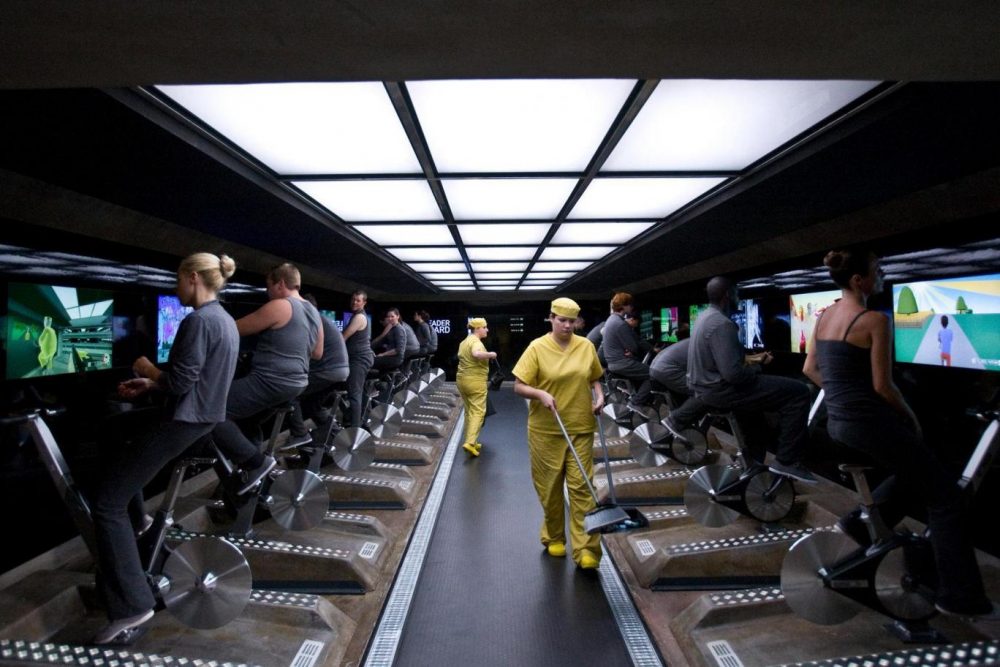 The installation will include parts of the episode displayed on the huge TV screens, offering visitors a momentary immersive experience, similar to the surroundings of the episode's characters.
In addition to the 'Black Mirror' experience, the exhibition will look at the history of sci-fi through literature, film, art and more. Sounds like this is an event that is definitely worth a visit. If you're interested it runs from 3rd June to 1st September – you can get your tickets HERE.
To read about what Charlie Brooker's got in store for us with 'Black Mirror' season four, click HERE.