A woman who robbed banks to fund her transgender surgery has been arrested again over in Ashford, Alabama.
Featured Image VIA
Iconic Facce (what a name) is accused of robbing the BancorpSouth Bank in Gulfport, Mississippi last month to pay for a nose job.
Police initially identified the suspect as a 'black female in her mid-late 30s' but it turned out to be a 37-year-old transgender woman previously known as Jimmy Maurice Lewis II.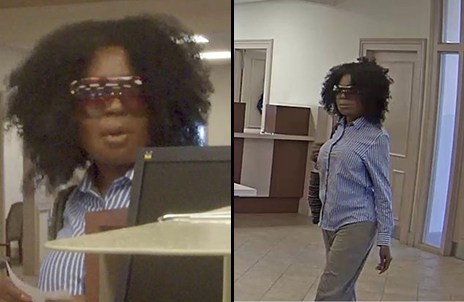 Facce has previously been charged with several bank robberies in Texas, Alabama, Georgian and Tennessee since 2007.
Obviously the best part about this story is that a person whose face is basically being held together by plasters and glue is going by the name of 'Iconic Facce'. And fair enough really; when you're a big time bank robbing criminal you need a cool criminal nickname like Iconic Facce. Look, every single media outlet is referring to her by Iconic Facce instead of her real name – lol:

The fact she was robbing these banks to fund all kinds of plastic surgery makes it even funnier. You don't get an iconic face by just sitting at home and staring at the mirror all day. Loving the mugshot with the plasters falling over the place as well. Big up Iconic Facce!
For the transgender woman who found love with the man who rejected her when she was a male, click HERE. A real love story for the ages.