A husband accused of pushing his heavily pregnant wife off a 1,000ft cliff to cash in on insurance was 'calm and carefree' when he flagged down a passing driver for help, reports the Metro.
Featured Image VIA
Semra Aysal and her unborn child died instantly when she fell from a beauty spot in Fethiye, south-east Turkey, in June 2018.
It is alleged her husband Hakan Aysal, 40, murdered her so he could cash in on more than £40,000 of personal accident insurance he took out on her behalf before her death.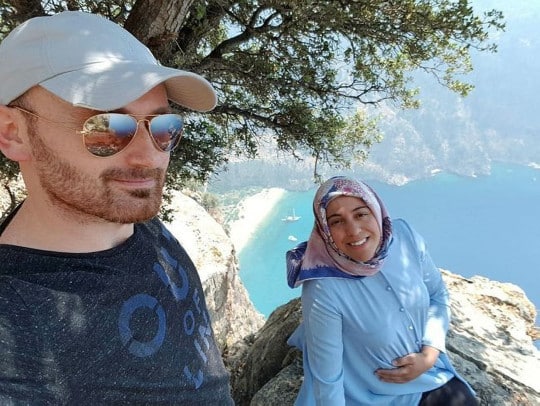 Giving evidence in court; Sait Erturk, the driver who was flagged down by Hakan on the road shortly after Mrs Aysal fell, said he was surprised at the husband's apparent lack of concern.
I was driving there when I saw someone was waving at me, and I stopped. Hakan came and said that his wife had fallen down the cliff. We immediately got out of the car and started looking for her, but we couldn't see where she would have landed from where we were.

We tried to get closer to the edge for a better look. Hakan did not come with us down there. We stayed there until the gendarmerie arrived. Hakan was very carefree and calm. He was not acting like a man whose wife just had fallen off a cliff.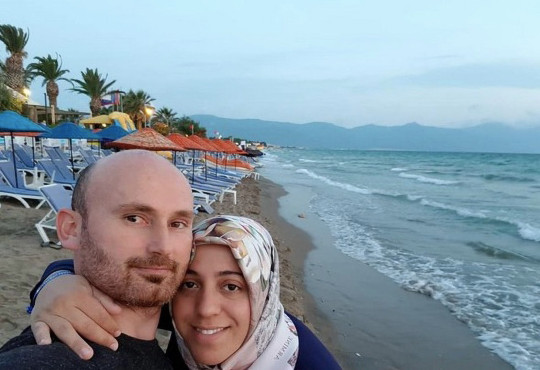 Not only did Hakan barely show any concern over the fact his pregnant wife had fallen off a cliff, the victim's sister also claimed that she never even wanted to go as she was 7 months pregnant, but Hakan was so insistent and wouldn't stop nagging her until she agreed to go.
Hakan claimed that his wife fell after she had asked him to retrieve her phone which was supposedly 2 metres away in her bag. He turned around and walked away to bring the bag and that's when she 'fell off' the cliff.  However, pictures shown in court apparently revealed the bag was right next to her. This prick kept her at the cliff for three hours taking selfies and when the last tourist left the spot, he pushed her down.
Here's an idea of what that drop will have looked like: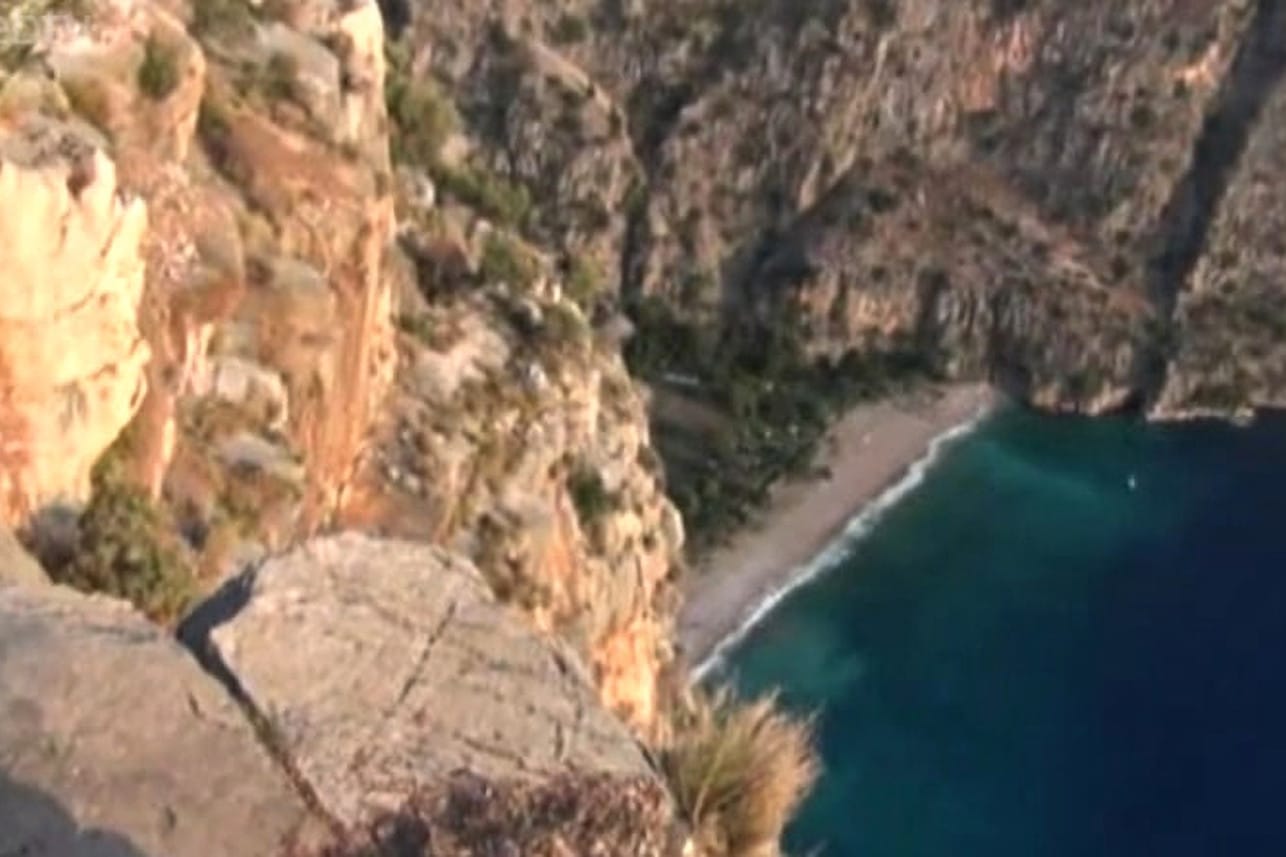 1,000 feet. That's a long way down that probably took a few seconds, playing in slow motion, as she realised what had just happened and what was going to be the outcome to her and her unborn child. Just awful to think about.
Hakan may have got away with it too, until a tourist came forward with footage or Mrs Aysal's last moments after police announced the investigation.
Recep Sahin, who filmed the video, said he even predicted that one of the pair would fall off the cliff:
I stopped there to see the view of Kabak Bay with my family. My daughter was filming the view with my phone and the Aysal couple came down the slope at that moment.

We even joked, "either this man will throw the woman off or the woman will throw the man". There was no interaction between them.
The court also heard from the victim's brother, Naim Yolcu, who said Hakan did not appear sad about his wife's death.
When we went to the Forensic Medicine Institute to get the body, Hakan was sitting in the car. My family and I were destroyed, but Hakan did not even appear sad.
Bizarre. You'd think he would at least try to play the part of a guy who had just seen his wife and unborn child plummet off an 1,000ft cliff to their deaths, but apparently he was stone cold. Now obviously there are no witnesses or any evidence that can claim for sure that Hakan pushed his wife off that cliff, but given the multiple suspicious elements, I think it's pretty safe to assume he did. Let's hope the Turkish courts do the right thing and send this bastard down.
For the risky selfie that led two Yorkshire teenagers to their untimely deaths, click HERE. Be careful out there.